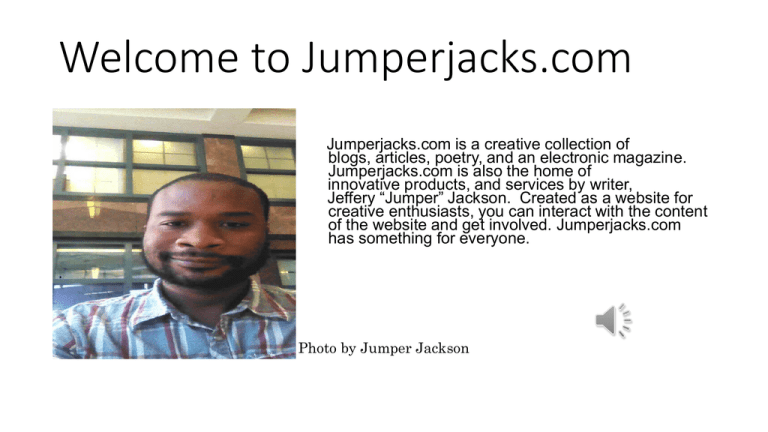 Welcome to Jumperjacks.com
Jumperjacks.com is a creative collection of
blogs, articles, poetry, and an electronic magazine.
Jumperjacks.com is also the home of
innovative products, and services by writer,
Jeffery "Jumper" Jackson. Created as a website for
creative enthusiasts, you can interact with the content
of the website and get involved. Jumperjacks.com
has something for everyone.
.
Photo by Jumper Jackson
Giving back is a big part of Jumperjacks.com
Creating innovative products is too!
"Take a creative jump" today!
• Visit us at http://jumperjacks.com or simply type jumperjacks
into your web browser.
• Be sure to follow us on official Twitter page @jumperjacks.
• Like us on Facebook on the Jumper Jacks Creations page.
• For more information on how to advertise with us, or to send
questions, suggestions, and feedback, send an email to
jumper@jumperjacks.com.