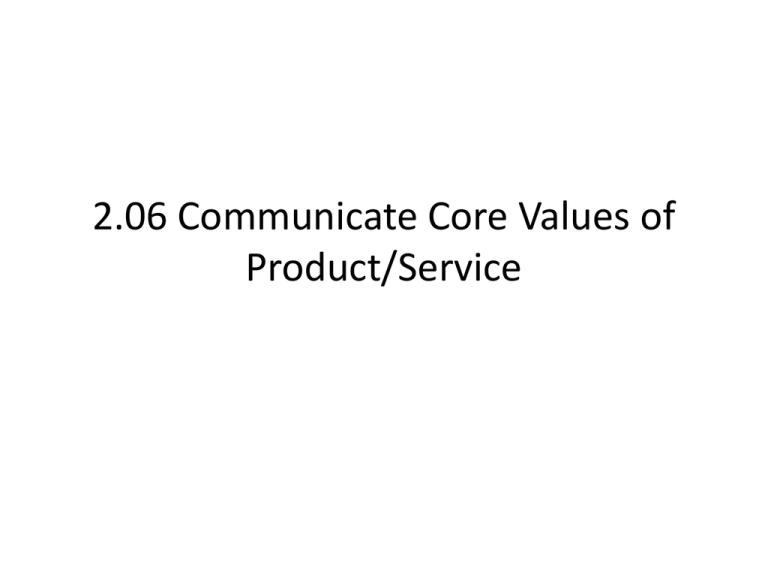 2.06 Communicate Core Values of
Product/Service
Core Values
Reasons to Define and Communicate a Product's
Core Values.
The Importance of Aligning Actions with Core
values.
Methods that could be used to Define a
Product's Core Values
Processes that Businesses can use to Define and
Communicate their Products' Core Values.
Procedures for Communicating a Product's Core
Values
Demonstrate procedures for communicating a
product's core values
2.06 Activity
• define your products' core values.
• Then, develop a plan for communicating your
product's core values to multiple audiences:
–
–
–
–
customers
Investors
Vendors
employees
• Discuss your plans for communicating the core values
of your products/services with business professionals,
• Then revise your work based on the business people's
feedback then place in your folder.