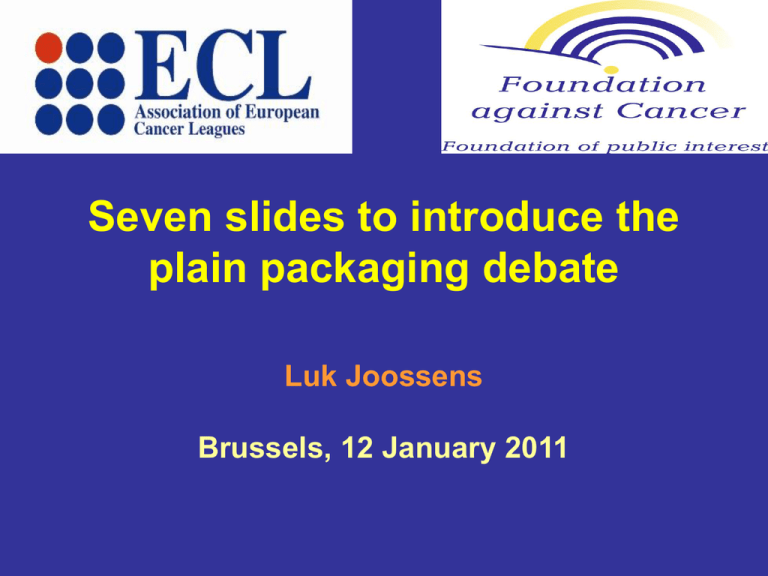 Seven slides to introduce the
plain packaging debate
Luk Joossens
Brussels, 12 January 2011
Definition
Plain packaging is the prohibition of the
use of logos, colours, brand images or
promotional information on the packaging
of tobacco products. It allows the use of
brand names and product names, which
have to be displayed in a standard colour
and style.
Cigarette packaging in Germany
Cigarette packaging in the UK
Cigarette packaging in Belgium
Cigarette packaging in Uruguay
Australian proposal for plain packaging
The wish of EU citizens
• 75% of all EU citizens are in favour of
putting picture health warnings on all
packages of tobacco products.
• 54% of EU citizens are in favour of
banning colours, logos and promotional
elements from tobacco packages.