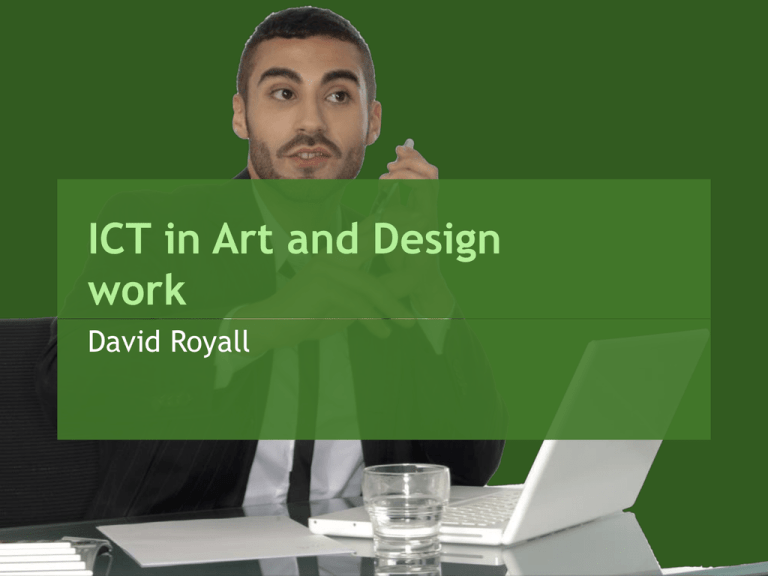 ICT in Art and Design
work
David Royall
Applications
Producing Art Work for:
Marketing and Advertising
CD, DVD and record labels and sleeves
Posters
Books
Magazines
Hardware Requirements
•
•
•
•
•
•
Computers
Digital cameras
Scanners
Mouse/tracker
ball
Large memory
Light pens
Software Requirements
•
•
•
•
Design
software
Library of
designs
Clipart
Photo galleries
Design and IT
Art and Design skills
are becoming vital
for effective web
design. Here are
just some areas
where the artist
can help out:
• Layouts
• Banners
• Custom Logos
• Animations
• Paintings
Activity
Imagine you have been asked the following questions from your Art
Teacher.
1. How can Art, Design, Web Sites and ICT all be used together?
2. Is there a role for an artist to play in the modern world who simply
cannot handle ICT
Answer both questions in no more than 200 words.