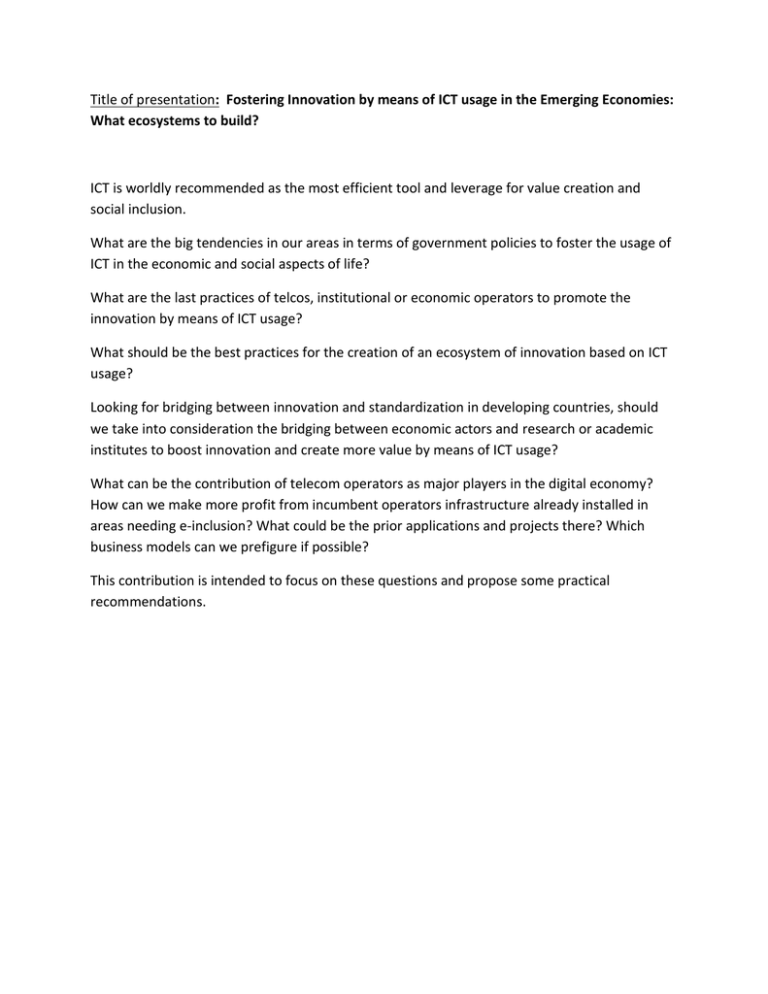 Title of presentation: Fostering Innovation by means of ICT usage in the Emerging Economies:
What ecosystems to build?
ICT is worldly recommended as the most efficient tool and leverage for value creation and
social inclusion.
What are the big tendencies in our areas in terms of government policies to foster the usage of
ICT in the economic and social aspects of life?
What are the last practices of telcos, institutional or economic operators to promote the
innovation by means of ICT usage?
What should be the best practices for the creation of an ecosystem of innovation based on ICT
usage?
Looking for bridging between innovation and standardization in developing countries, should
we take into consideration the bridging between economic actors and research or academic
institutes to boost innovation and create more value by means of ICT usage?
What can be the contribution of telecom operators as major players in the digital economy?
How can we make more profit from incumbent operators infrastructure already installed in
areas needing e-inclusion? What could be the prior applications and projects there? Which
business models can we prefigure if possible?
This contribution is intended to focus on these questions and propose some practical
recommendations.