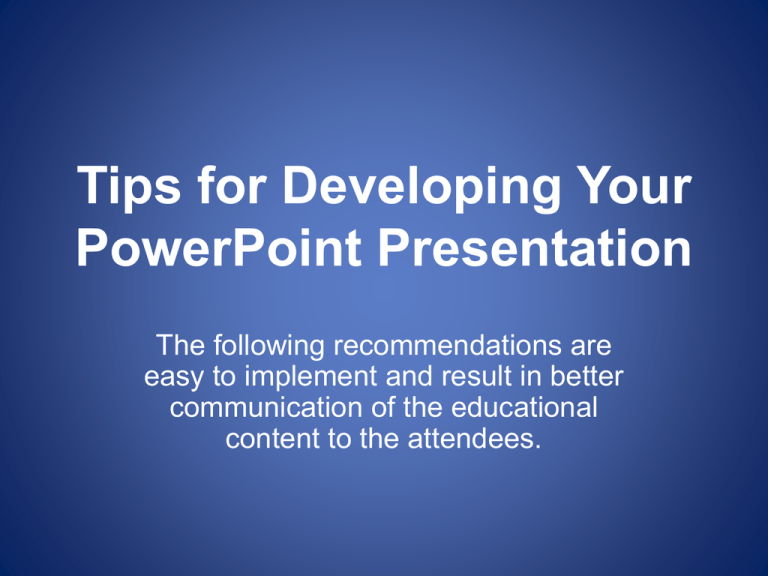 Tips for Developing Your
PowerPoint Presentation
The following recommendations are
easy to implement and result in better
communication of the educational
content to the attendees.
Text and Font Guidelines
• Use a Sans Serif font (e.g., Arial or Verdana).
• Use at least a 24 point font.
• Use only one font in your presentation. To
emphasize text, use a different color or style (bold
or italics, but not both).
• For bullet points, use the 6 X 6 rule. One thought
per line with no more than 6 words per line and no
more than 6 lines per slide.
• Do not use all caps except for titles. Start each
line of text with an uppercase character.
Background and Color Guidelines
• Keep the background consistent.
• Use light colored text on a dark background (white
text is preferred on a dark background).
• Keep the design clean, simple and uncluttered.
Upload your Presentation
• Presentations can be submitted in advance of the
meeting via the advanced submission site:
http://www.projectionnet.com/aua/Login.aspx
• Onsite speakers must check-in to the Speaker
Ready Room (GWCC, B206) 24 hours prior to
their scheduled presentation.