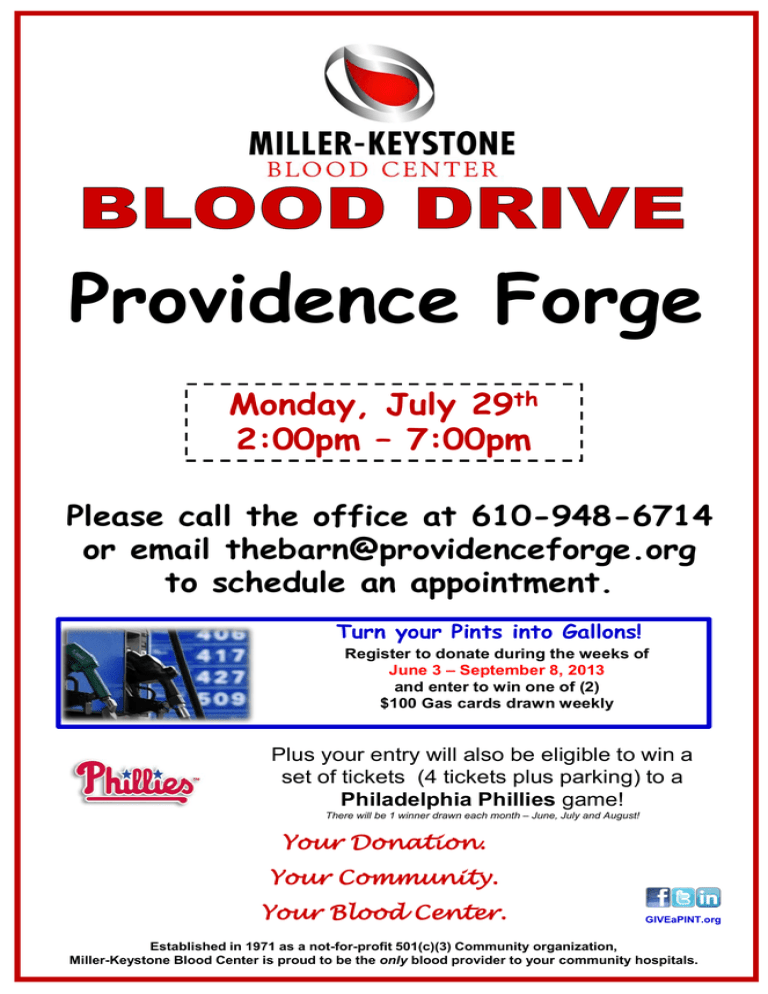 Providence Forge
Monday, July 29th
2:00pm – 7:00pm
Please call the office at 610-948-6714
or email thebarn@providenceforge.org
to schedule an appointment.
Turn your Pints into Gallons!
Register to donate during the weeks of
June 3 – September 8, 2013
and enter to win one of (2)
$100 Gas cards drawn weekly
Plus your entry will also be eligible to win a
set of tickets (4 tickets plus parking) to a
Philadelphia Phillies game!
There will be 1 winner drawn each month – June, July and August!
Your Donation.
Your Community.
Your Blood Center.
GIVEaPINT.org
Established in 1971 as a not-for-profit 501(c)(3) Community organization,
Miller-Keystone Blood Center is proud to be the only blood provider to your community hospitals.