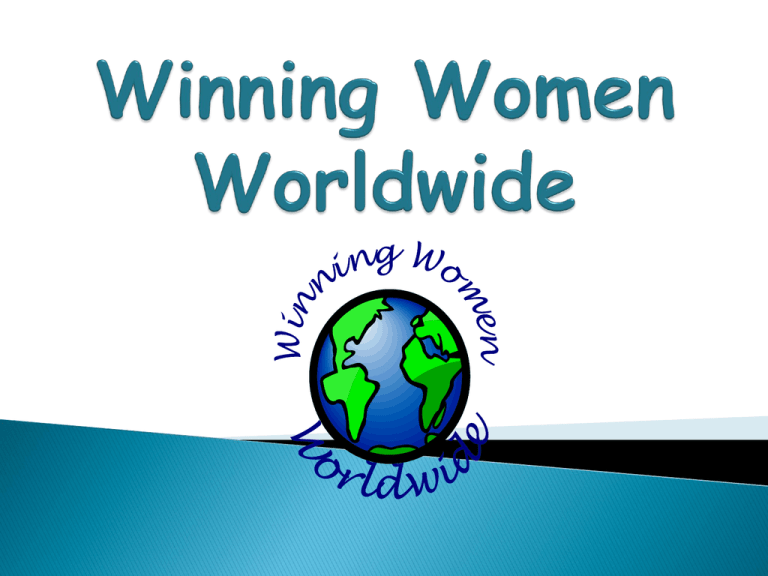 Winning Women Worldwide
was started almost 20 years
ago by Jackie Bowler, whose
vision it was to take God's
message to places far and
wide where women and
children are in desperate
emotional, physical and
spiritual need.
The result of one of her visits
to Zimbabwe is the
WWW Kid's Home at Chegutu
The finished house
The house was built specially for
Winning Women Worldwide and is
now home to 12 orphaned
children.
It will eventually be home for up to
20 orphans, being cared for in a
loving environment by resident
house parents, Moses and Rofina.
Gladys was
brought to us by
the police as a
result of being
repeatedly raped
by her stepbrother …… she is
only 8 years old
Jackie & Trudy
(Director & Missions Co-ordinator)
WITH SOME OF THE CHILDREN ON THEIR
RECENT VISIT TO CHEGUTU
Below Rofina, the House Mother, feeding
the youngest child Chiko
COSTS OF MAINTAINING THE WINNING KIDS HOME IN
CHEGUTU, ZIMBABWE, AND RAISING THE CHILDREN
IN OUR CARE
Zimbabwe is a country where the cost of living goes up
considerably each week. At the moment we are sending £775.00
per month including: council rates for the property, utilities,
food, clothing, medical expenses school expenses; house
parents' wages; in fact everything to make this a family home for
the children.
The vision and intention of this Home is to provide a safe
environment for children who have been orphaned and find
themselves in situations where they can be physically and
sometimes sexually abused. Without our Home the children that
we have rescued would be condemned to continue to live in such
conditions.
We need your help and whatever you can give will provide our
children with a start in life and a future. We are praying and
believing that the children in our Home will grow to be
productive and valuable members of their communities. So
please think about supporting our children - you would be
saving and shaping their lives.
In addition to the Winning Kids Home
WWW establish projects that give women skills
to empower them and provide income for their
Families.
Pig farming in Zimbabwe.