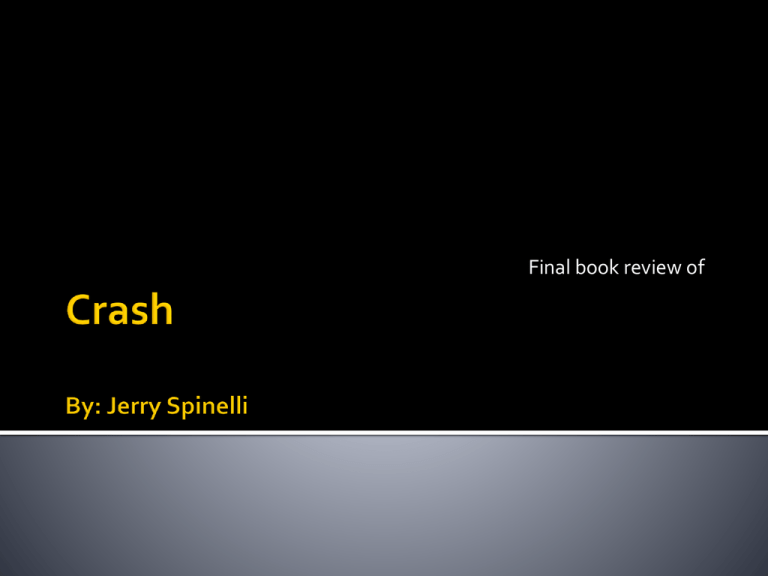 Final book review of


A theme is a topic which is covered in the
content of the story.
For instance, one common theme in many
books is
good vs. evil
Setting is made up of TWO
things:
*Time period of the book
*Place

This is also known as the main character of
the book.

If the prefix "anti-" means "against", then an
antagonist is a character who is against
someone/something else.

Who are the antagonists in Maniac Magee?

A conflict is something that does not work
well with something else. It opposes it.

A climax is the turning point which the whole
story builds up to.

It usually occurs near the end.

It is the most intense part of the book.

"Resolve" means to "fix" or to "make right".