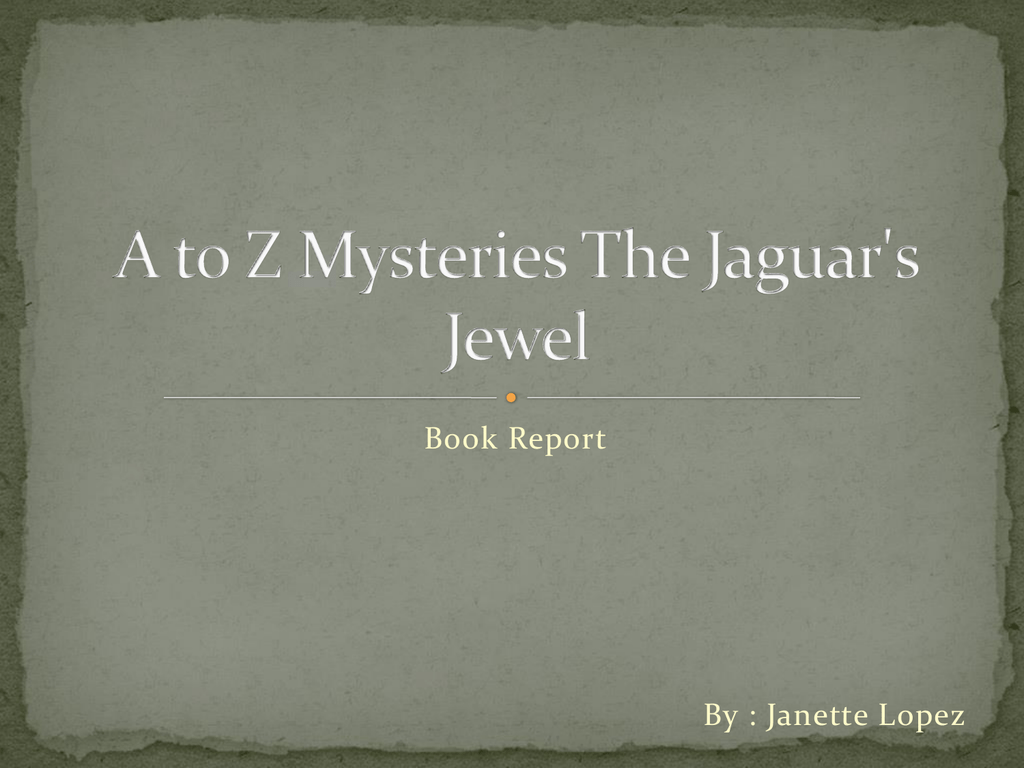 Book Report
By : Janette Lopez
 Ron Roy
 Dink
 Josh
 Ruth Rose
 Grandpa
 When the kids visit Dinks uncle in New York city ,
they're dazzled by his museums latest treasure – a
statue of a gold jaguar with a precious emerald
between its paws. But when the jewel is stolen for a
fake, the police named Dinks uncle as a suspect! Its up
to Dink , Josh , and Ruth Rose to uncover the real
crock. Who stole the jaguars jewel?
 Because it is a mystery book and you can solve the
mystery.