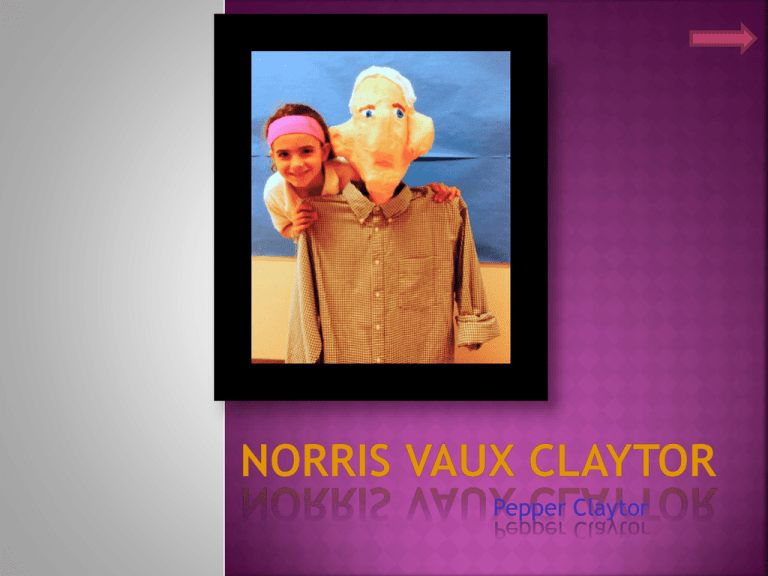 Pepper Claytor
 Norris
Vaux Claytor
 He is my father's father.
 He was born on September 12, 1937.
 Today lives in Radnor, PA.
 Loves animals
 Nickname Nud
Norris's friend's house burnt down in a
fire and his son died, so my grandpa took a
week off from work so he could help his friend
rebuild his house and plan a funeral for his
friend' son.
•
•
•
•
•
Loved animals
Lived on a farm
Had a pet screech owl
One of three children
Had nine dogs
• Worked at the hospital of the University
of PA.
• He was the associate executive director
for strategic planning.
• Built more buildings.
• Helped get the Helipad installed.
• World War II had just ended.
• His father was in charge of the pilots on
the air craft carrier USS SHANGRI-LA.
• Went to Chestnut Hill Academy.
• His mother sewed hearts on the tags of
all his jackets.
• When he was at school, he missed the
animals at the farm.
My grandpa always says, "Take care of all
God's creatures ,Mother Earth , and nature,
and never take things for granted." I totally
agree with him.