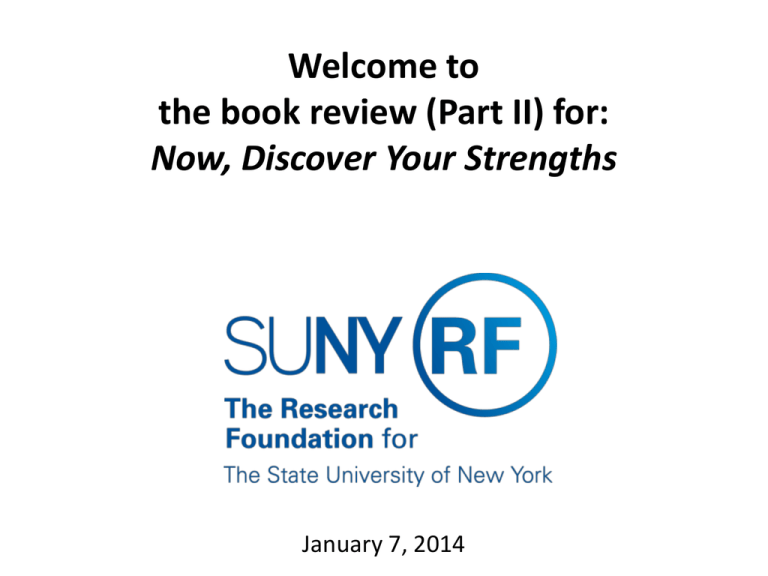 Welcome to
the book review (Part II) for:
Now, Discover Your Strengths
January 7, 2014
To Join the Conference Call:
Conference Bridge Information:
US TOLL FREE: +1-855-282-6330
Access code: 647 062 126#
Please mute your phone for
optimum audio connection
Un-mute your phone to speak
How to Interact in the Discussion
• You may speak your
question, or
• Post a question in the Chat
window
If watching the presentation, click the
WebEx Sharing bar at the top of your
screen to open the chat window
• Or, raise your virtual hand
Agenda
• Welcome
• Book Review Facilitation: Chapter 6
Kathleen Caggiano-Siino, vice president for human
resources, Research Foundation
• QTI Reflection Method
Caggiano-Siino
Sharing Results
Themes among Mentors?
Protégés?
Advisory Council Members?
How to mentor a person strong
in_________?
Review a few (or all 5) particularly
relevant themes for your protégé.
(Pages 177 – 210)
Themes
Strength Themes
QUESTION
THOUGHT
ISSUE
Thanks for participating!