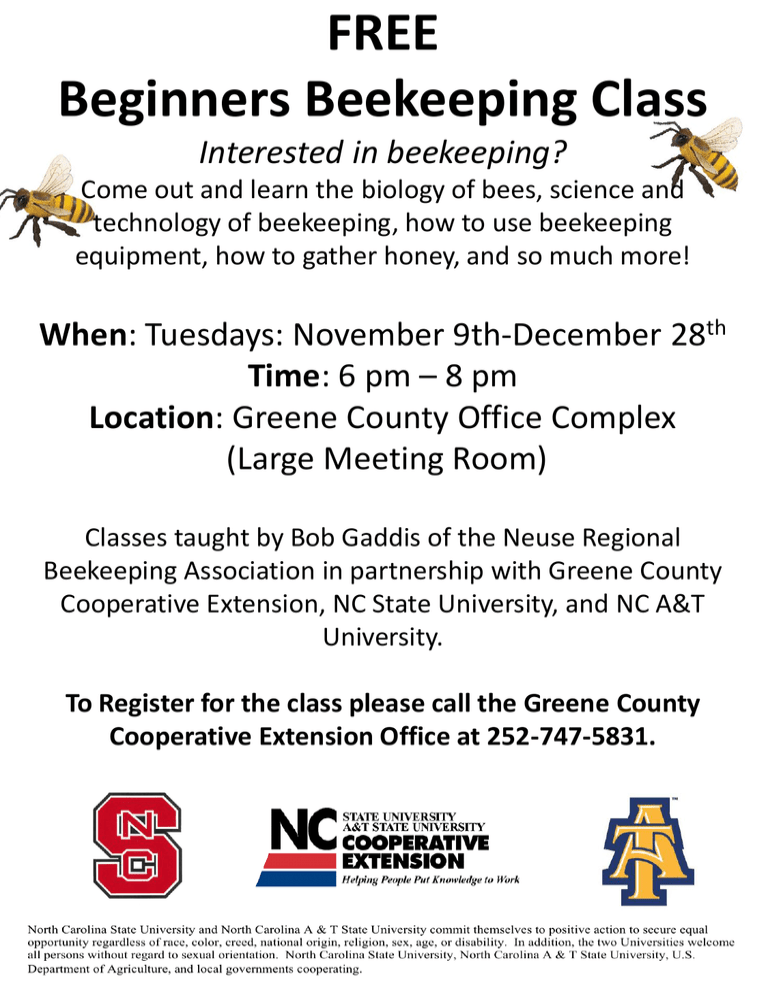 FREE
Beginners Beekeeping Class
Interested in beekeeping?
Come out and learn the biology of bees, science and
technology of beekeeping, how to use beekeeping
equipment, how to gather honey, and so much more!
When: Tuesdays: November 9th-December 28th
Time: 6 pm – 8 pm
Location: Greene County Office Complex
(Large Meeting Room)
Classes taught by Bob Gaddis of the Neuse Regional
Beekeeping Association in partnership with Greene County
Cooperative Extension, NC State University, and NC A&T
University.
To Register for the class please call the Greene County
Cooperative Extension Office at 252-747-5831.