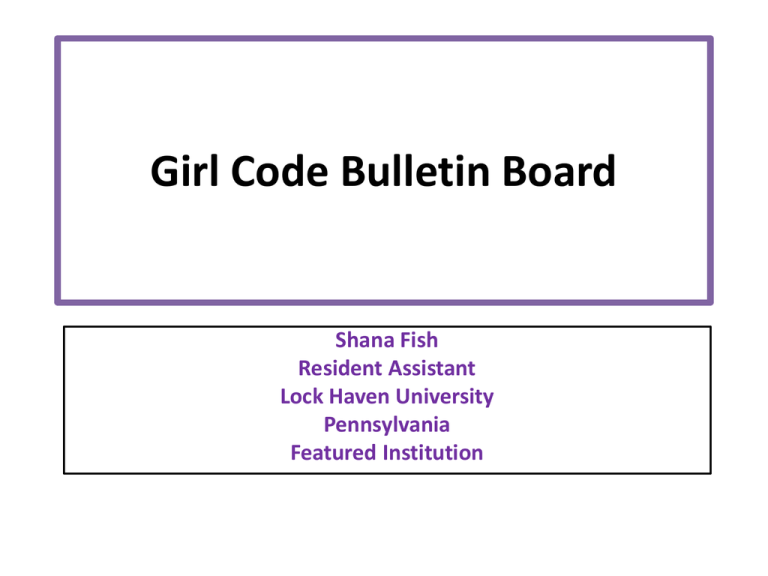 Girl Code Bulletin Board
Shana Fish
Resident Assistant
Lock Haven University
Pennsylvania
Featured Institution
Note from the author and editor
This bulletin board is based on the show "Girl
Code". Topics are introduced on the show and
each person talks about the subject.
The topic for this bulletin board is "roommates".
The bulletin board shares all the funny quotes
about roommates from the people on the show.
This bulletin board idea can be adapted by
selecting a different topic of focus and by
generating quotes from characters from different
shows or movies.