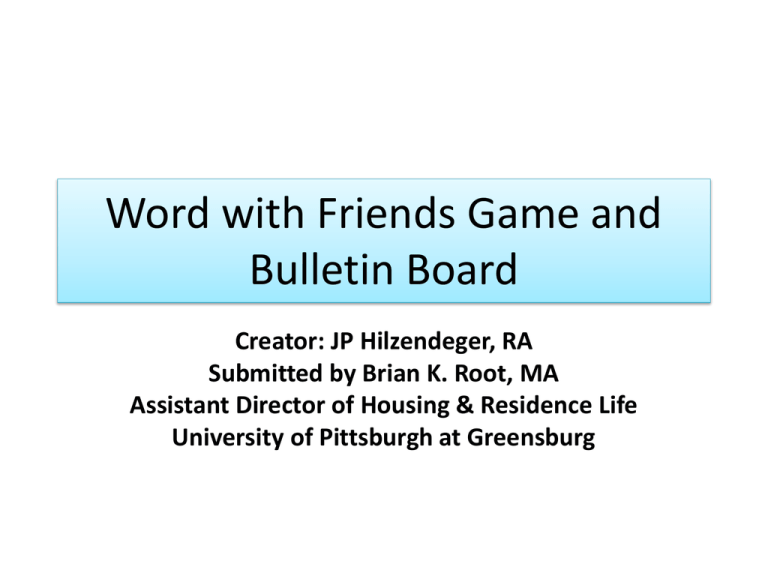 Word with Friends Game and
Bulletin Board
Creator: JP Hilzendeger, RA
Submitted by Brian K. Root, MA
Assistant Director of Housing & Residence Life
University of Pittsburgh at Greensburg
Description of Words with Friends
Game and Bulletin Board
One of my Resident Assistants recently created this
bulletin board, which was a really fun and unique twist
on building community.
The board is a model of a Words With Friends
game. Each resident selected a word that
represented an interest area or passion of theirs.
Each word was then inserted into the mock
Words With Friends game as part of a bulletin
board.
Word with Friends Game as a program
This could be adapted into a program too!
RAs could build the board with residents as part of a
floor meeting or social.
Letters could be made available so that residents could
create words that describe their majors, interests,
goals, dreams, and hopes. Roomates could add their
words together to build on the crossword/scrabble
type board. Residents could build the board together
and talk about what each resident posts as they share
food and beverages.