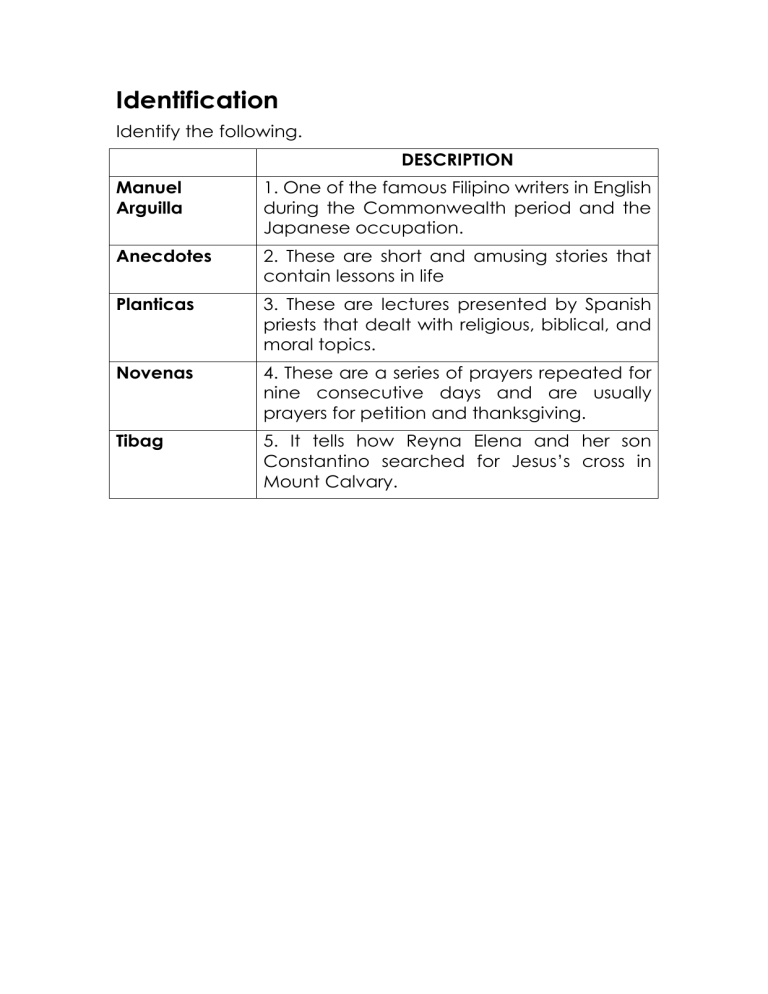 Identification
Identify the following.
DESCRIPTION
Manuel
Arguilla
1. One of the famous Filipino writers in English
during the Commonwealth period and the
Japanese occupation.
Anecdotes
2. These are short and amusing stories that
contain lessons in life
Planticas
3. These are lectures presented by Spanish
priests that dealt with religious, biblical, and
moral topics.
Novenas
4. These are a series of prayers repeated for
nine consecutive days and are usually
prayers for petition and thanksgiving.
Tibag
5. It tells how Reyna Elena and her son
Constantino searched for Jesus's cross in
Mount Calvary.