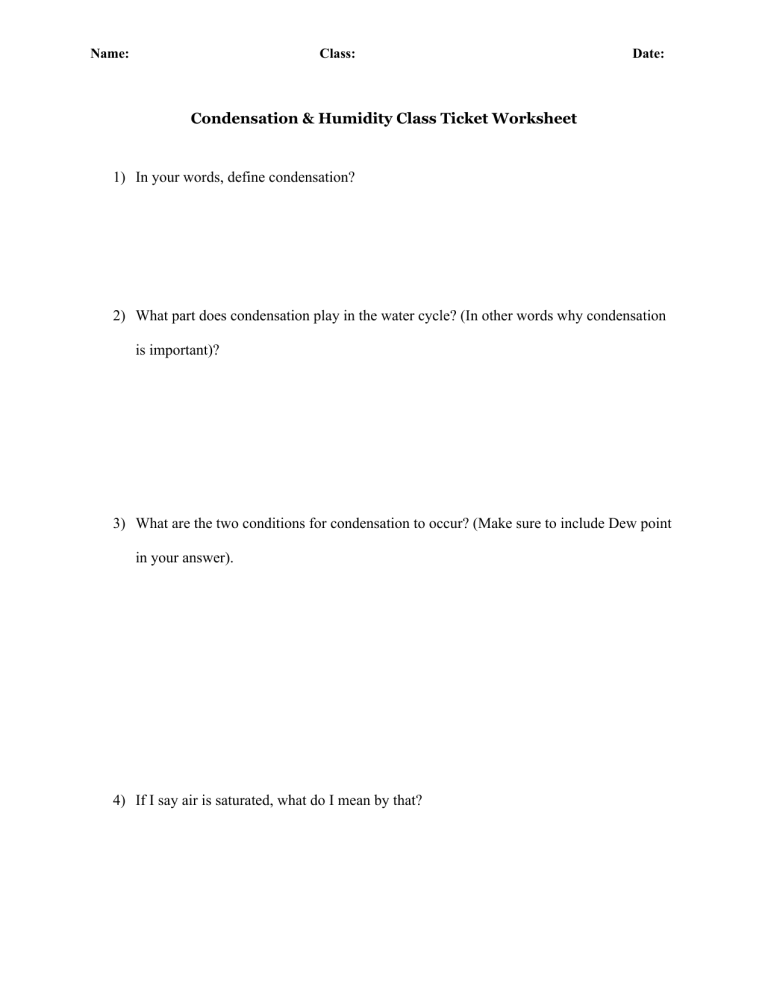 Name:
Class:
Date:
Condensation & Humidity Class Ticket Worksheet
1) In your words, define condensation?
2) What part does condensation play in the water cycle? (In other words why condensation
is important)?
3) What are the two conditions for condensation to occur? (Make sure to include Dew point
in your answer).
4) If I say air is saturated, what do I mean by that?