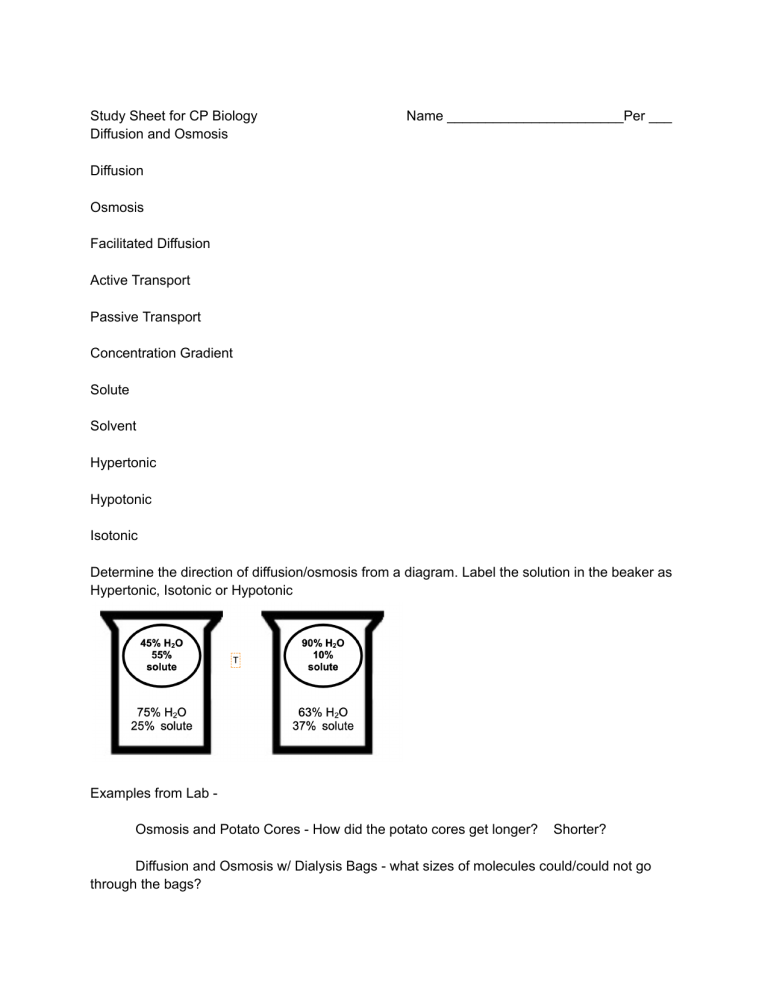 Study Sheet for CP Biology
Diffusion and Osmosis
Name _______________________Per ___
Diffusion
Osmosis
Facilitated Diffusion
Active Transport
Passive Transport
Concentration Gradient
Solute
Solvent
Hypertonic
Hypotonic
Isotonic
Determine the direction of diffusion/osmosis from a diagram. Label the solution in the beaker as
Hypertonic, Isotonic or Hypotonic
Examples from Lab Osmosis and Potato Cores - How did the potato cores get longer?
Shorter?
Diffusion and Osmosis w/ Dialysis Bags - what sizes of molecules could/could not go
through the bags?