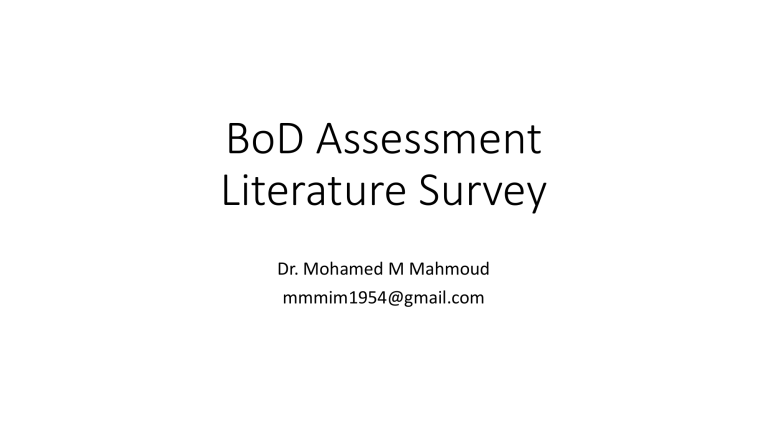 BoD Assessment
Literature Survey
Dr. Mohamed M Mahmoud
mmmim1954@gmail.com
II
Benchmarking
Examining global and local benchmarks in the area of assessing
BoD effectiveness with respect to:
a. Assessment Frameworks and Dimensions
b. Assessment Procedures
c. Reporting Format
The consulting team has complied a wide collection of BoD
evaluations frameworks and reports
In addition, in developing the
BoD Governance Assessment
Checklist reference will be
made to the best practice
guide in the field published by
Deloitte.