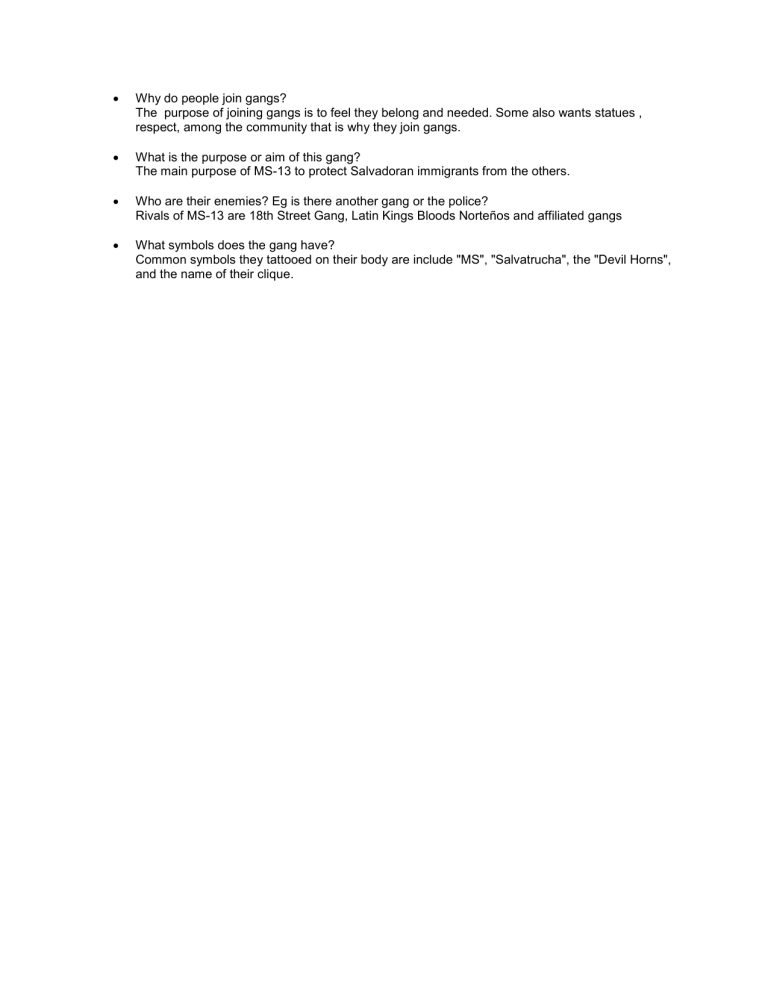 
Why do people join gangs?
The purpose of joining gangs is to feel they belong and needed. Some also wants statues ,
respect, among the community that is why they join gangs.

What is the purpose or aim of this gang?
The main purpose of MS-13 to protect Salvadoran immigrants from the others.

Who are their enemies? Eg is there another gang or the police?
Rivals of MS-13 are 18th Street Gang, Latin Kings Bloods Norteños and affiliated gangs

What symbols does the gang have?
Common symbols they tattooed on their body are include "MS", "Salvatrucha", the "Devil Horns",
and the name of their clique.