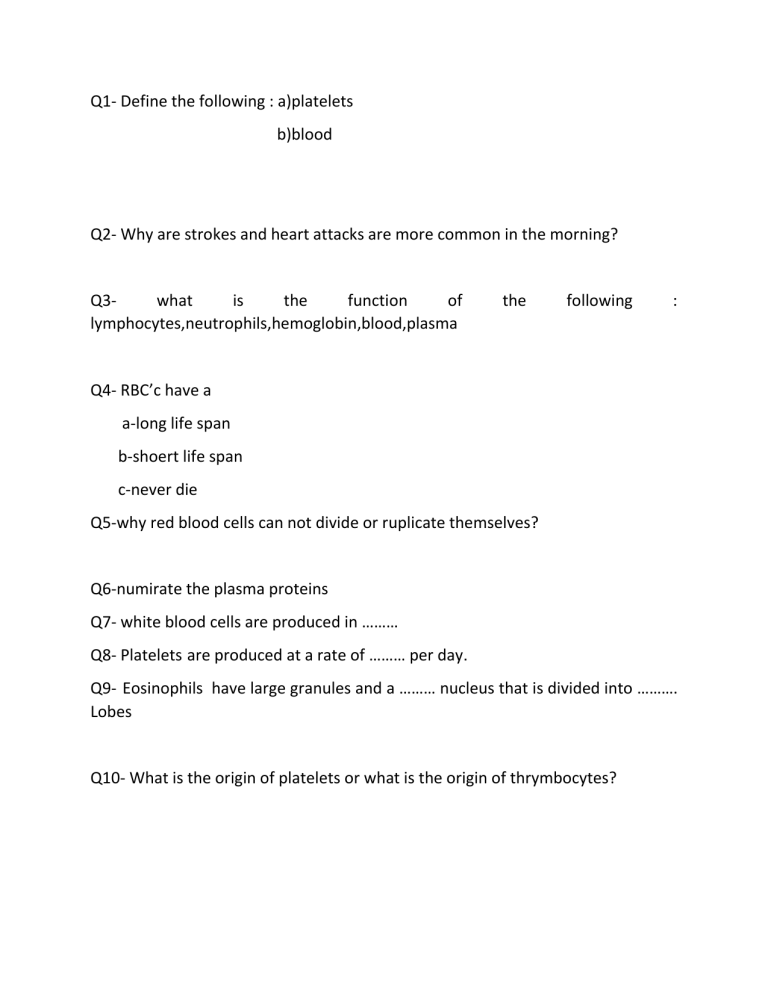 Q1- Define the following : a)platelets
b)blood
Q2- Why are strokes and heart attacks are more common in the morning?
Q3what
is
the
function
of
lymphocytes,neutrophils,hemoglobin,blood,plasma
the
following
:
Q4- RBC'c have a
a-long life span
b-shoert life span
c-never die
Q5-why red blood cells can not divide or ruplicate themselves?
Q6-numirate the plasma proteins
Q7- white blood cells are produced in ………
Q8- Platelets are produced at a rate of ……… per day.
Q9- Eosinophils have large granules and a ……… nucleus that is divided into ……….
Lobes
Q10- What is the origin of platelets or what is the origin of thrymbocytes?