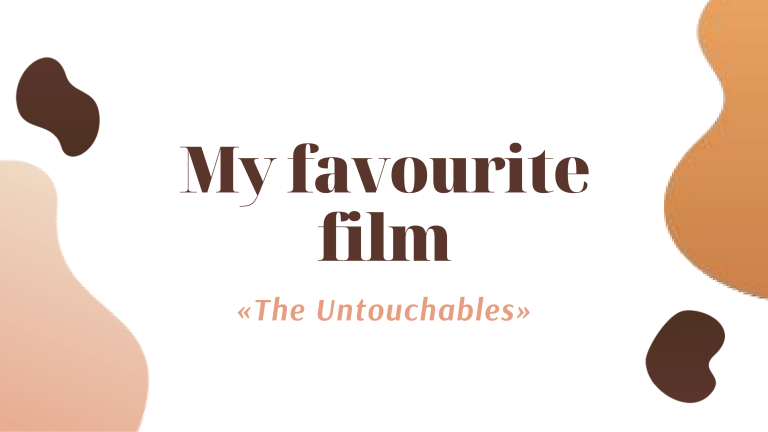 My favourite
film
«The Untouchables»
«Sometimes you have to reach into
someone else's world to find out
what's missing in your own»
Genre: comedy drama
Starring: Francois Cluzet, Omar Sy
Country: France
Language: French
Year: 2011
Injured in an accident, a wealthy
aristocrat, Philip, hires a man who is
least suitable for this job as an
assistant - a young resident of the
suburb of Driss, who has just been
released from prison. Despite the fact
that Philippe is confined to a
wheelchair, Driss manages to bring the
spirit of adventure into the measured
life of an aristocrat.
The film teaches the
viewer not to wait for
the right time to be
happy. After all, life is
short, so there is a
huge risk of not
having time to enjoy
short moments,
spending it on selfpity, depression and
longing.
I love this film because it is, first of all,
about friendship, support and mutual
understanding. A very inspiring, real life
story that is told with humor - it makes you
look at the world more optimistically.
Also here are the works of my favorite
composer - Ludovico Einaudi, which makes
this film even more beautiful for me.
Thank you for
attention!