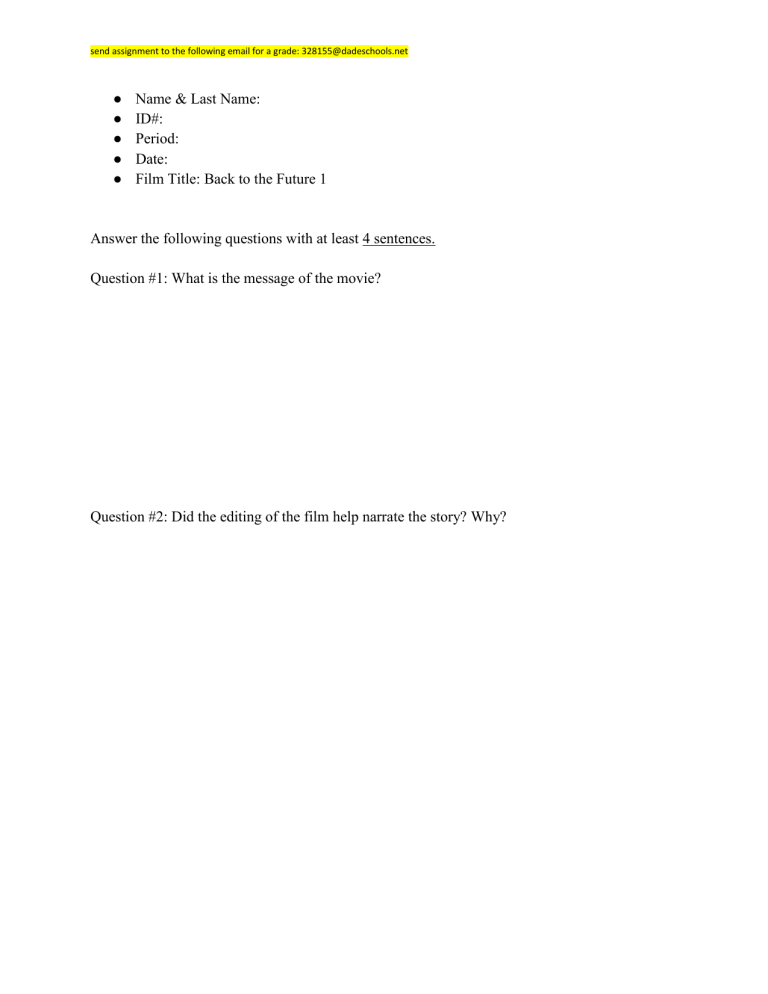 send assignment to the following email for a grade: 328155@dadeschools.net
●
●
●
●
●
Name & Last Name:
ID#:
Period:
Date:
Film Title: Back to the Future 1
Answer the following questions with at least 4 sentences.
Question #1: What is the message of the movie?
Question #2: Did the editing of the film help narrate the story? Why?