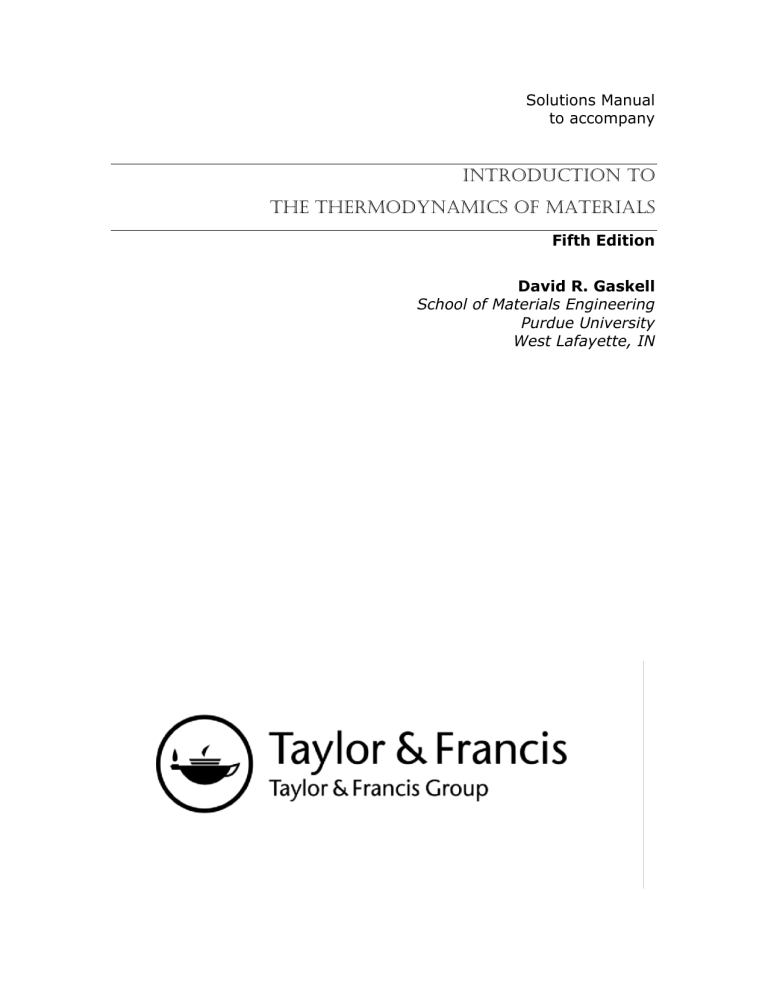 Solutions Manual
to accompany
INTRODUCTION TO
THE THERMODYNAMICS OF MATERIALS
Fifth Edition
David R. Gaskell
School of Materials Engineering
Purdue University
West Lafayette, IN
INTRODUCTION
This solutions manual provides worked-out answers to all problems appearing in
Introduction to the Thermodynamics of Materials, 5th Edition, with the exception of the
problems in Chapter 5 and two problems from Chapter 9 (9.6 and 9.7), which are
included in the answer section in the back of the book.
As well as featuring complete answers to new problems, this solutions manual
contains revised answers to problems appearing in the previous edition. All solutions are
accurate and comprehensive, making this supplement a useful instructional tool for
professors and students.