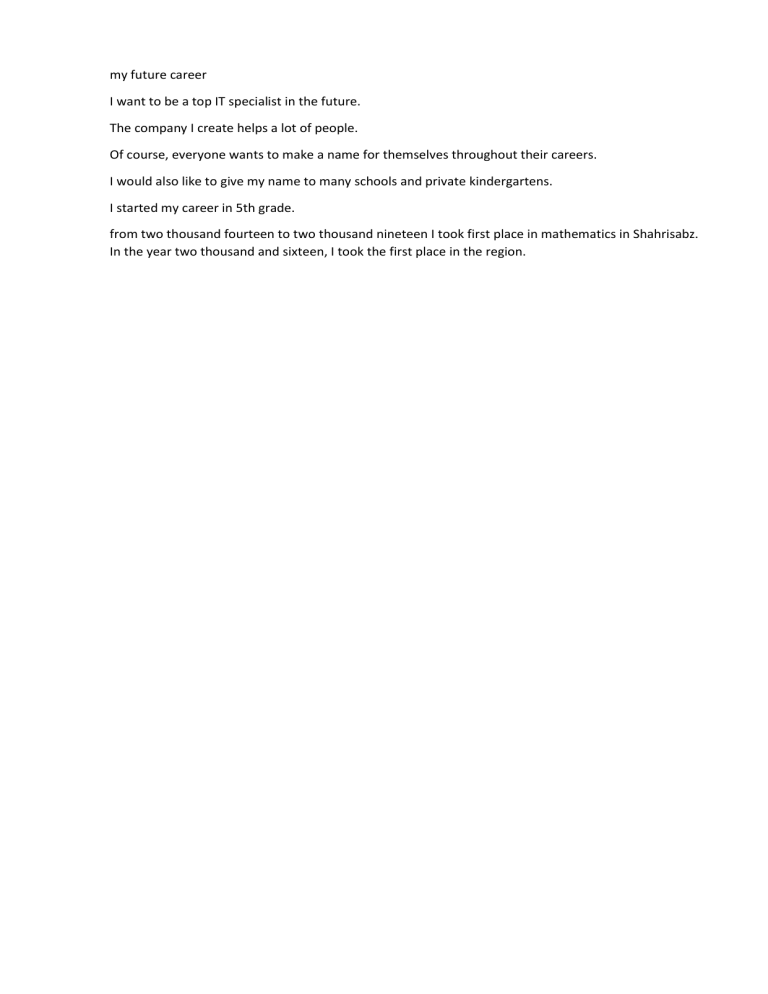 my future career
I want to be a top IT specialist in the future.
The company I create helps a lot of people.
Of course, everyone wants to make a name for themselves throughout their careers.
I would also like to give my name to many schools and private kindergartens.
I started my career in 5th grade.
from two thousand fourteen to two thousand nineteen I took first place in mathematics in Shahrisabz.
In the year two thousand and sixteen, I took the first place in the region.