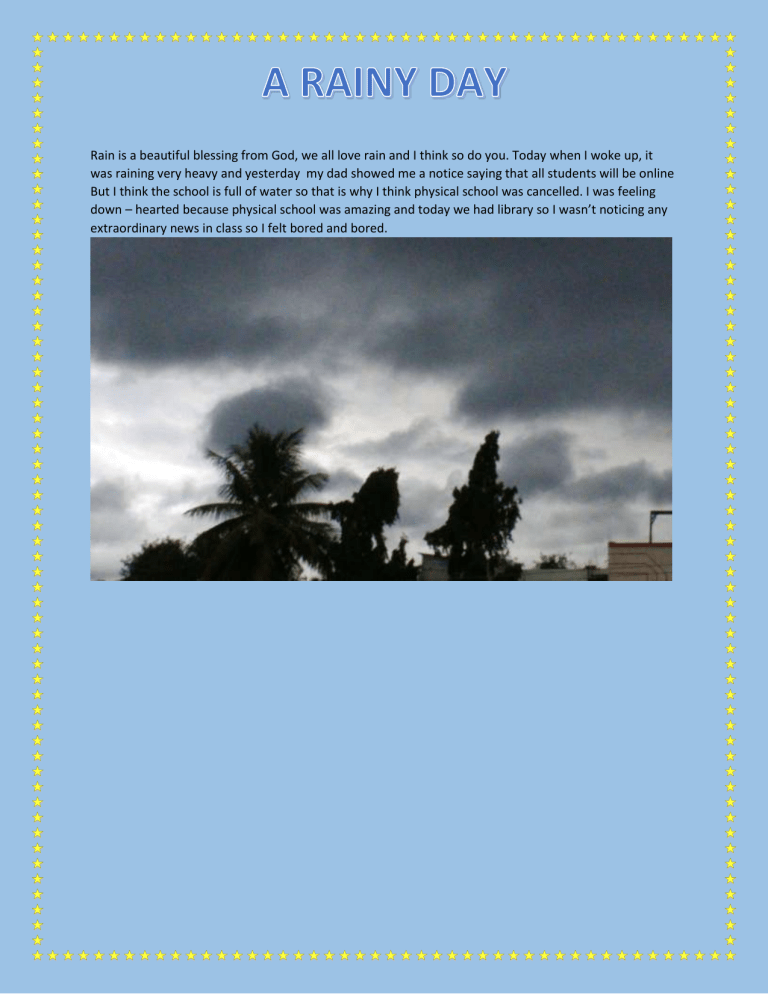 Rain is a beautiful blessing from God, we all love rain and I think so do you. Today when I woke up, it
was raining very heavy and yesterday my dad showed me a notice saying that all students will be online
But I think the school is full of water so that is why I think physical school was cancelled. I was feeling
down – hearted because physical school was amazing and today we had library so I wasn't noticing any
extraordinary news in class so I felt bored and bored.