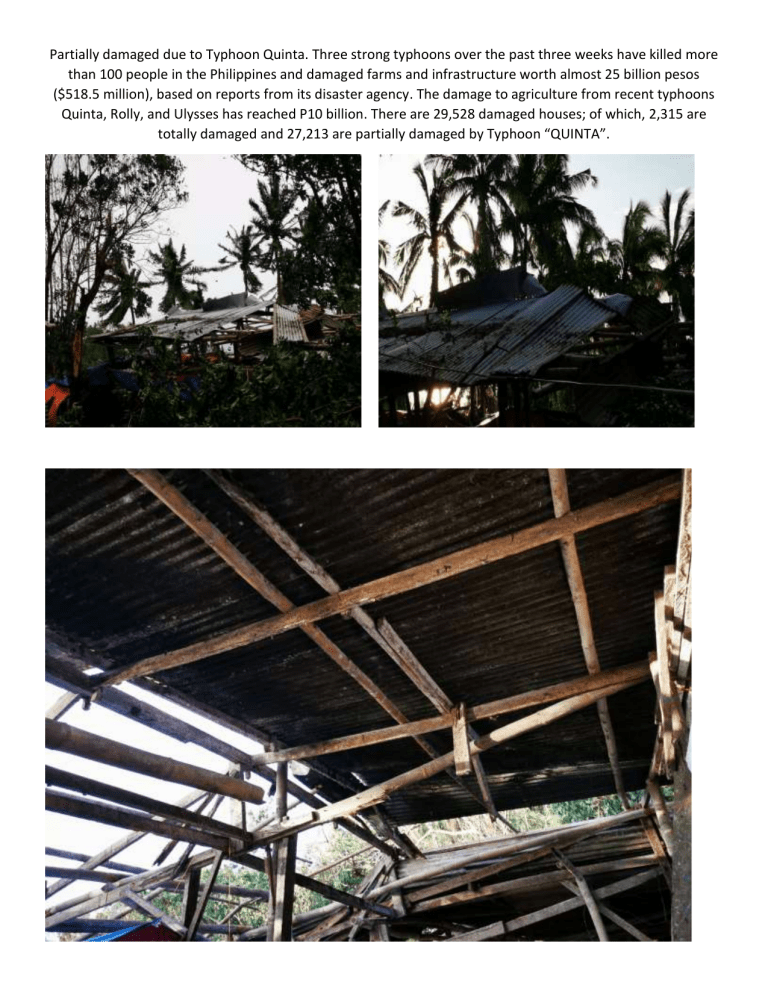 Partially damaged due to Typhoon Quinta. Three strong typhoons over the past three weeks have killed more
than 100 people in the Philippines and damaged farms and infrastructure worth almost 25 billion pesos
($518.5 million), based on reports from its disaster agency. The damage to agriculture from recent typhoons
Quinta, Rolly, and Ulysses has reached P10 billion. There are 29,528 damaged houses; of which, 2,315 are
totally damaged and 27,213 are partially damaged by Typhoon "QUINTA".