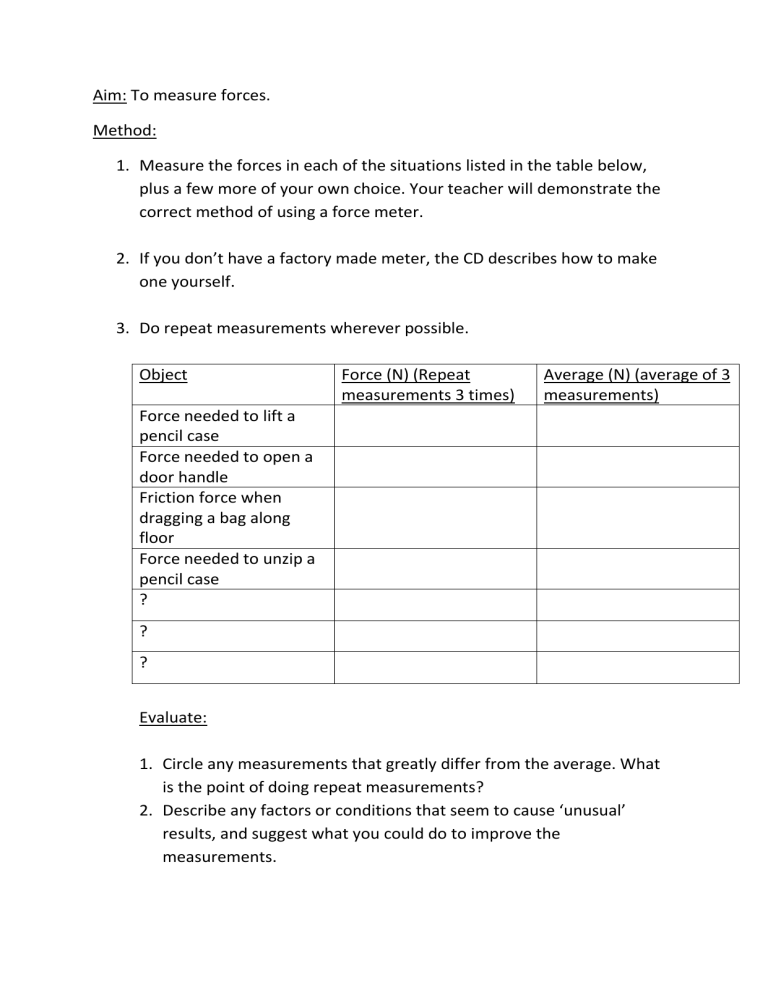 Aim: To measure forces.
Method:
1. Measure the forces in each of the situations listed in the table below,
plus a few more of your own choice. Your teacher will demonstrate the
correct method of using a force meter.
2. If you don't have a factory made meter, the CD describes how to make
one yourself.
3. Do repeat measurements wherever possible.
Object
Force (N) (Repeat
measurements 3 times)
Average (N) (average of 3
measurements)
Force needed to lift a
pencil case
Force needed to open a
door handle
Friction force when
dragging a bag along
floor
Force needed to unzip a
pencil case
?
?
?
Evaluate:
1. Circle any measurements that greatly differ from the average. What
is the point of doing repeat measurements?
2. Describe any factors or conditions that seem to cause 'unusual'
results, and suggest what you could do to improve the
measurements.