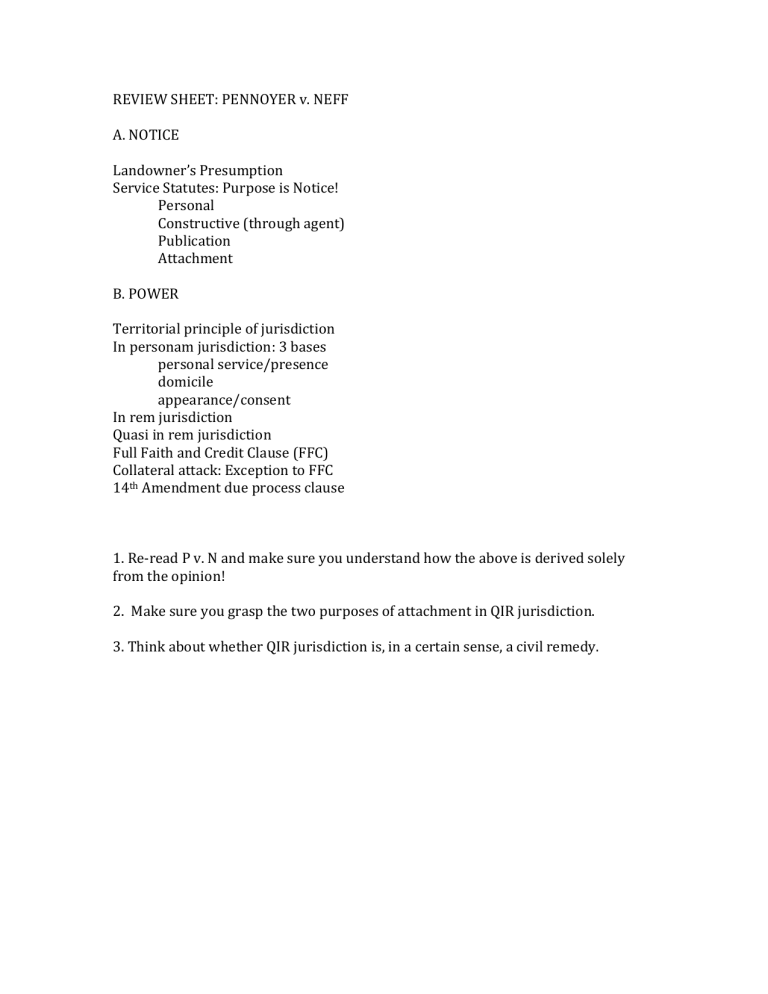 REVIEW SHEET: PENNOYER v. NEFF
A. NOTICE
Landowner's Presumption
Service Statutes: Purpose is Notice!
Personal
Constructive (through agent)
Publication
Attachment
B. POWER
Territorial principle of jurisdiction
In personam jurisdiction: 3 bases
personal service/presence
domicile
appearance/consent
In rem jurisdiction
Quasi in rem jurisdiction
Full Faith and Credit Clause (FFC)
Collateral attack: Exception to FFC
14th Amendment due process clause
1. Re-read P v. N and make sure you understand how the above is derived solely
from the opinion!
2. Make sure you grasp the two purposes of attachment in QIR jurisdiction.
3. Think about whether QIR jurisdiction is, in a certain sense, a civil remedy.