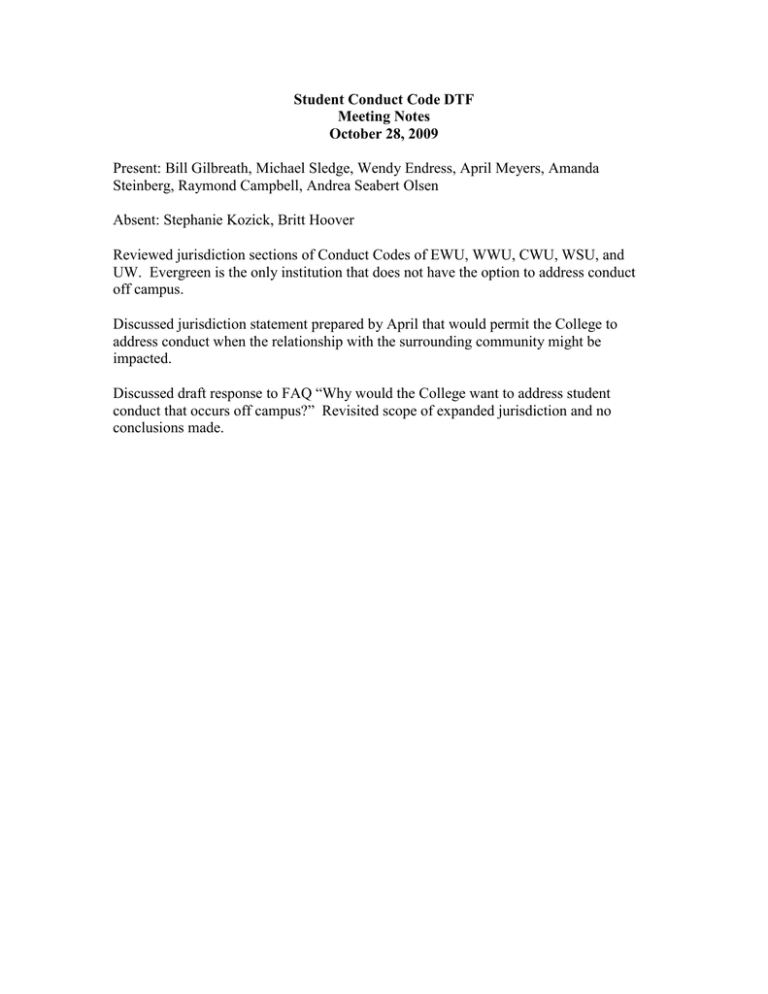 Student Conduct Code DTF
Meeting Notes
October 28, 2009
Present: Bill Gilbreath, Michael Sledge, Wendy Endress, April Meyers, Amanda
Steinberg, Raymond Campbell, Andrea Seabert Olsen
Absent: Stephanie Kozick, Britt Hoover
Reviewed jurisdiction sections of Conduct Codes of EWU, WWU, CWU, WSU, and
UW. Evergreen is the only institution that does not have the option to address conduct
off campus.
Discussed jurisdiction statement prepared by April that would permit the College to
address conduct when the relationship with the surrounding community might be
impacted.
Discussed draft response to FAQ "Why would the College want to address student
conduct that occurs off campus?" Revisited scope of expanded jurisdiction and no
conclusions made.