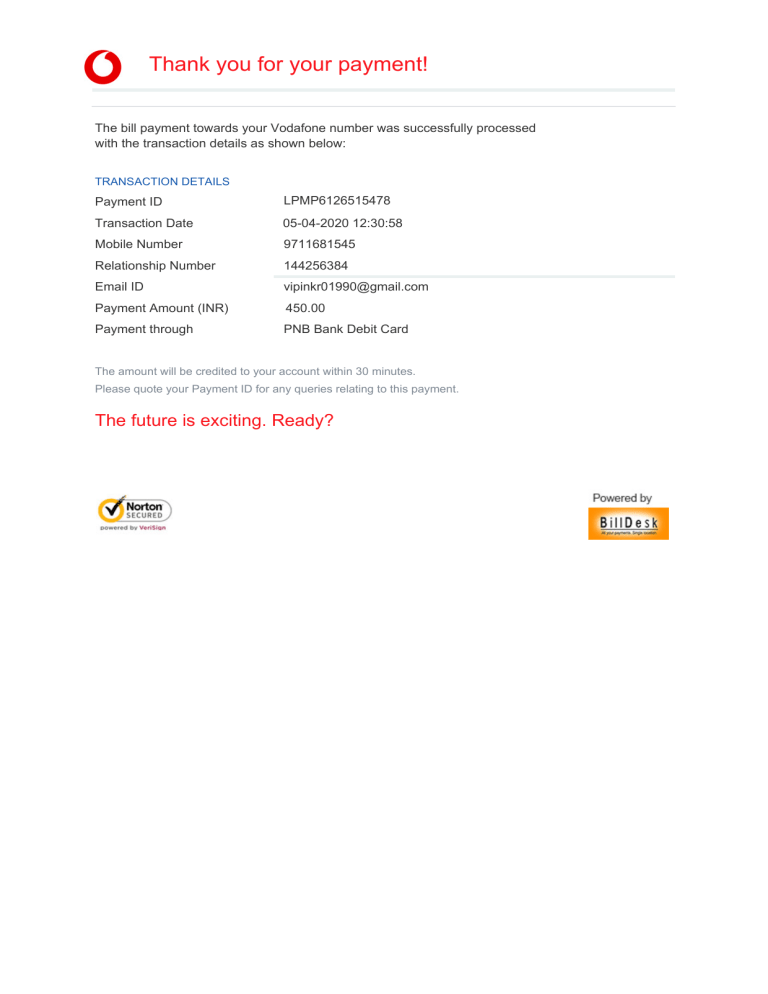 Thank you for your payment!
The bill payment towards your Vodafone number was successfully processed
with the transaction details as shown below:
TRANSACTION DETAILS
Payment ID
LPMP6126515478
Transaction Date
05-04-2020 12:30:58
Mobile Number
9711681545
Relationship Number
144256384
Email ID
vipinkr01990@gmail.com
Payment Amount (INR)
450.00
Payment through
PNB Bank Debit Card
The amount will be credited to your account within 30 minutes.
Please quote your Payment ID for any queries relating to this payment.
The future is exciting. Ready?