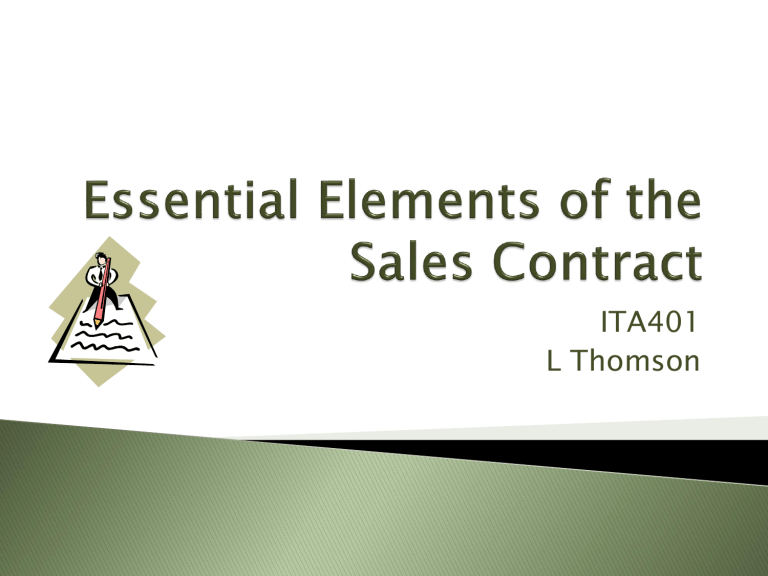 ITA401
L Thomson


A good sales contract should include at a
minimum the following basic elements.
Detailing these aspects of the transaction will
reduce the opportunity for
misunderstandings between buyers and
sellers.





Name and address of the parties
Products, standards and specifications
Quantity
Inspection
Total Value of the transaction





Terms of delivery
Terms of payment
Taxes, duties, charges
Period of delivery/shipment
Provision for partial shipments, backorders,
consolidations





Licenses, permits
Insurance
Documentary requirements
Product guarantees
Delayed/late shipments




Force majeure (non performance)
Remedial action
Applicable law
Arbitration



Discounts
Commissions
Signature of the parties
The terms and conditions of the sales contract
should not come as a surprise to the parties
of the contract.
A good contract will ensure that each party
knows what they are engaging in.