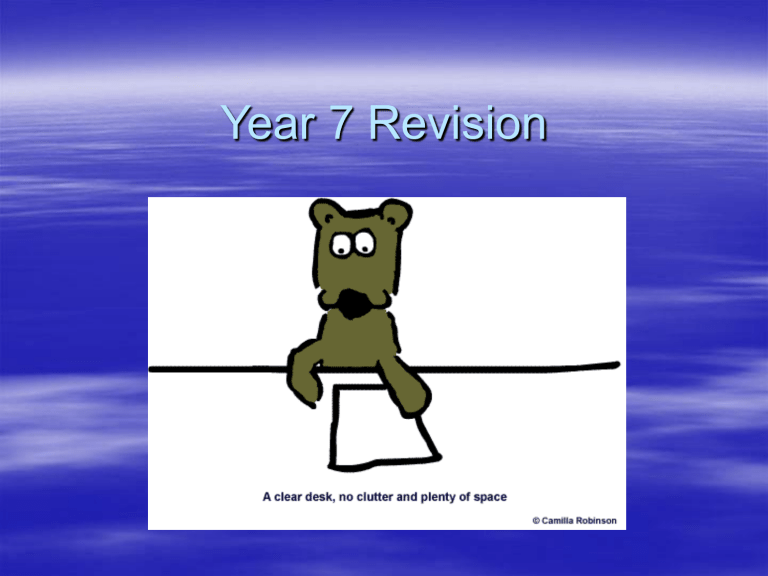 Year 7 Revision
Revision List
1.
2.
3.
4.
5.
6.
Community / Parish / The Priest
Sikhism
The Bible
Baptism
Eucharist
Easter
Liturgical Calendar
Advent
Christmas
Epiphany
Lent
Easter
Ascension
Pentecost
Trinity
Key Words – Look up the meanings of these
words in your exercise book and learn them :
Parish
Catechist
Diocese
5 Ks
Maundy Thursday
Oil of Chrism
Resurrection
Bible
Revision Tips
Read through and learn your work
Test yourself
Get someone to test you
Sleep well the night before the exam
Revise so that you don't need to worry
Pray that you will do your best !