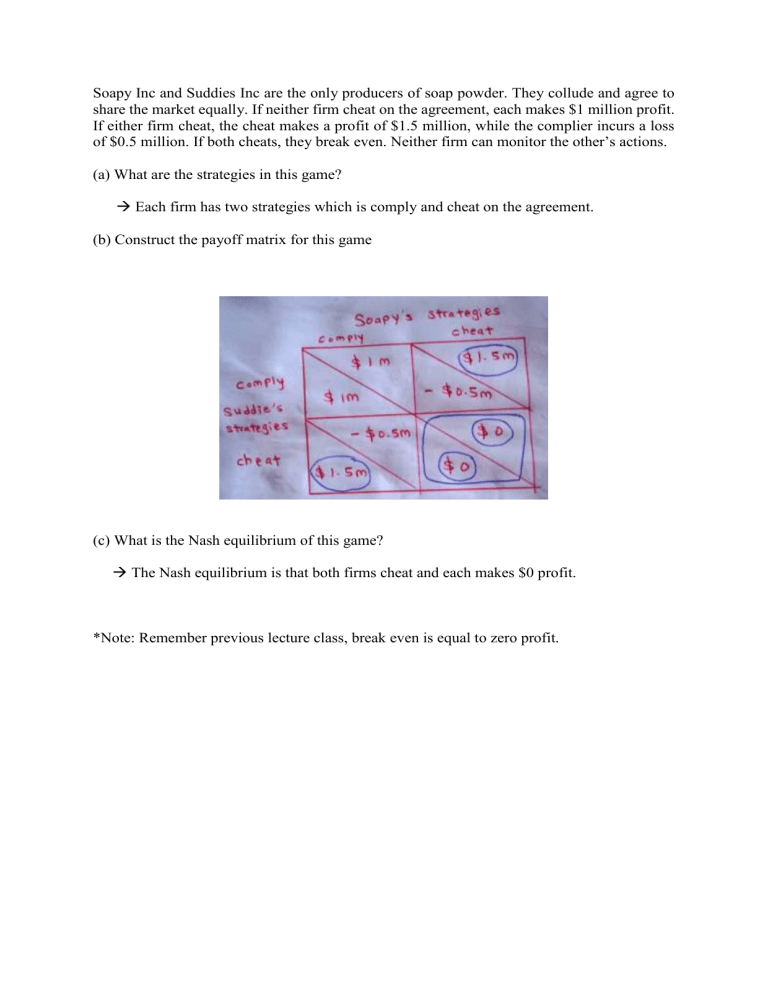 Soapy Inc and Suddies Inc are the only producers of soap powder. They collude and agree to
share the market equally. If neither firm cheat on the agreement, each makes $1 million profit.
If either firm cheat, the cheat makes a profit of $1.5 million, while the complier incurs a loss
of $0.5 million. If both cheats, they break even. Neither firm can monitor the other's actions.
(a) What are the strategies in this game?
 Each firm has two strategies which is comply and cheat on the agreement.
(b) Construct the payoff matrix for this game
(c) What is the Nash equilibrium of this game?
 The Nash equilibrium is that both firms cheat and each makes $0 profit.
*Note: Remember previous lecture class, break even is equal to zero profit.