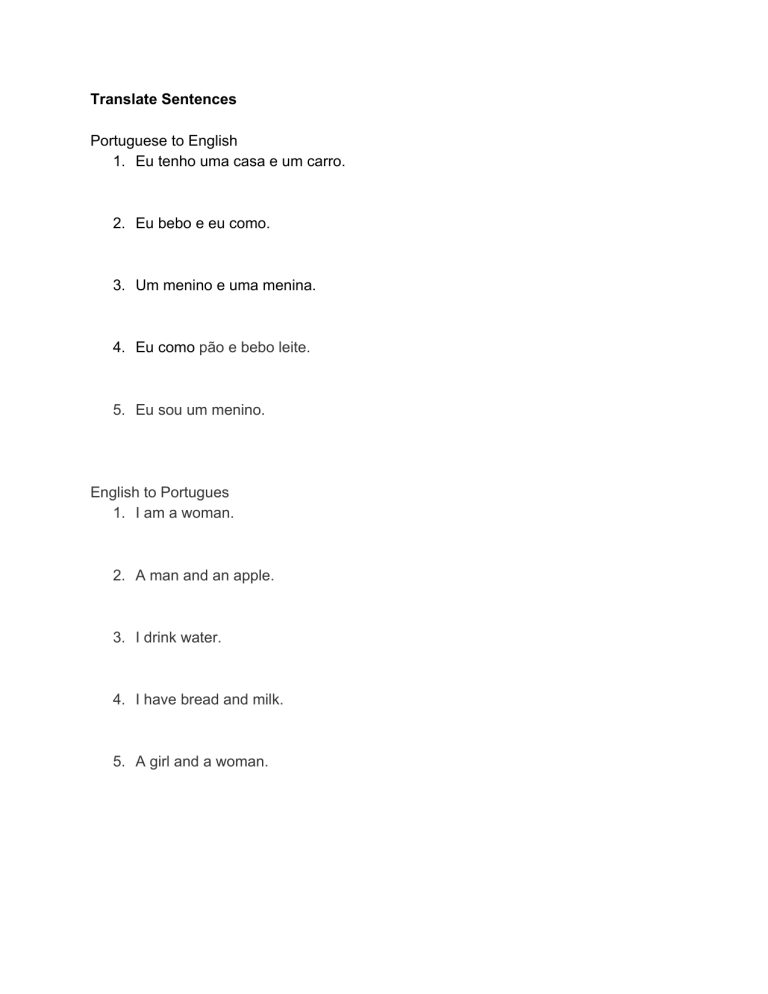 Translate Sentences
Portuguese to English
1. Eu tenho uma casa e um carro.
2. Eu bebo e eu como.
3. Um menino e uma menina.
4. Eu como ​pão e bebo leite.
5. Eu sou um menino.
English to Portugues
1. I am a woman.
2. A man and an apple.
3. I drink water.
4. I have bread and milk.
5. A girl and a woman.