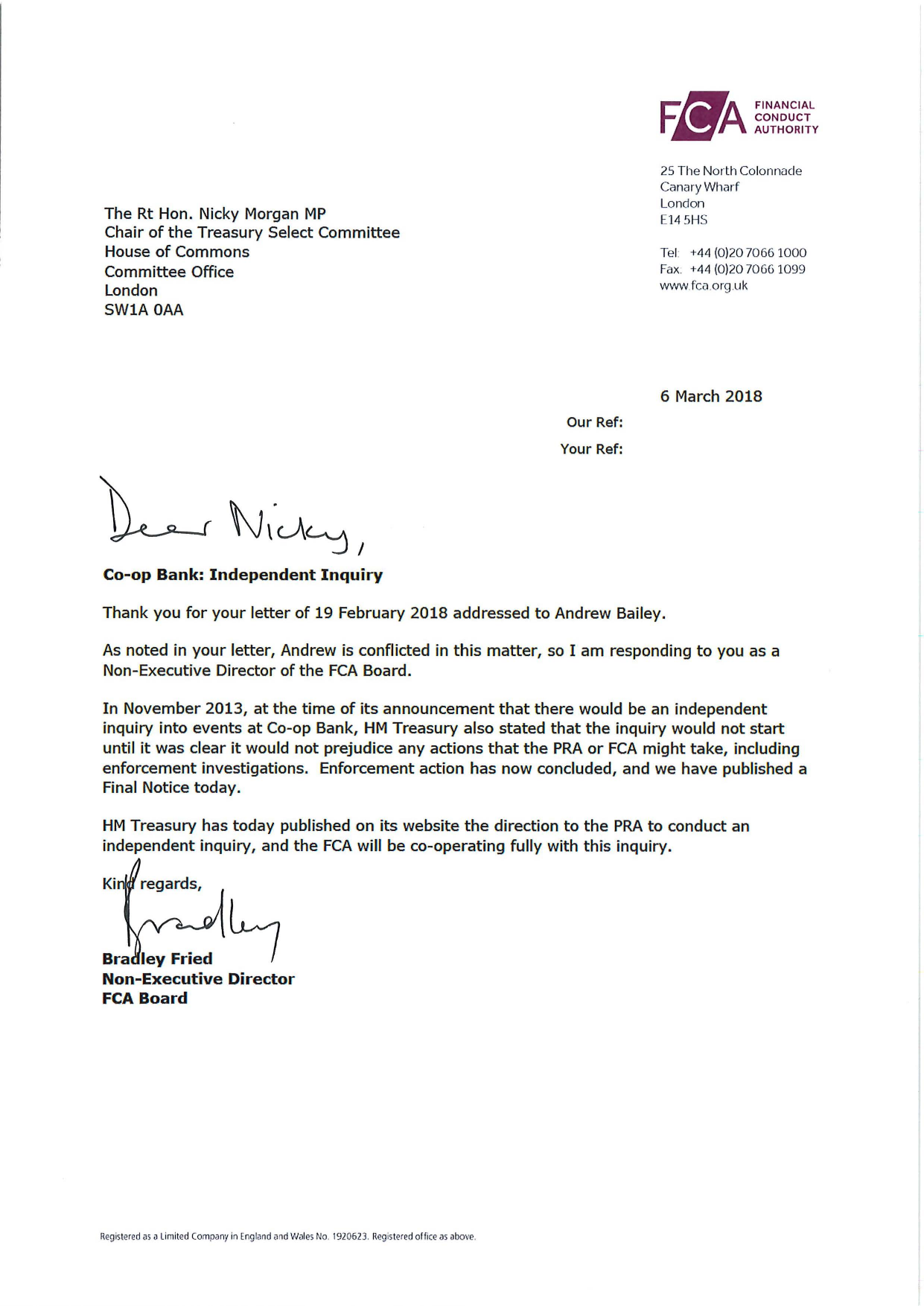 M~~
FINANCIAL
CONDUCT
AUTHORITY
25 The North Colonnade
Canary Wharf
London
The Rt Hon. Nicky Morgan MP
Chair of the Treasury Select Committee
House of Commons
Committee Office
London
SW1A OAA
E14 5HS
Tel +44 (0)20 7066 1000
Fax. +44 (0)20 7066 1099
www.fca.mg .uk
6 March 2018
Our Ref:
Your Ref:
Co-op Bank: Independent Inquiry
Thank you for your letter of 19 Febr uary 2018 addressed to Andrew Bailey.
As noted in your letter, Andrew is conflicted in this matter, so I am responding to you as a
Non-Executive Director of the FCA Board.
In November 2013, at the time of its announcement that there would be an independent
inquiry into events at Co-op Bank, HM Treasury also stated that the inquiry would not start
until it was clear it would not prejudice any actions that the PRA or FCA might take, including
enforcement investigations. Enforcement action has now concluded, and we have published a
Final Notice today.
HM Treasury has today published on its website the direction to the PRA to conduct an
independent inquiry, and the FCA will be co-operating fully with this inquiry.
Ki
ley Fried
~
Non-Executive Director
FCA Board
Registered as a Limited Company in England and Wales No. 1920623. Registered office as above.