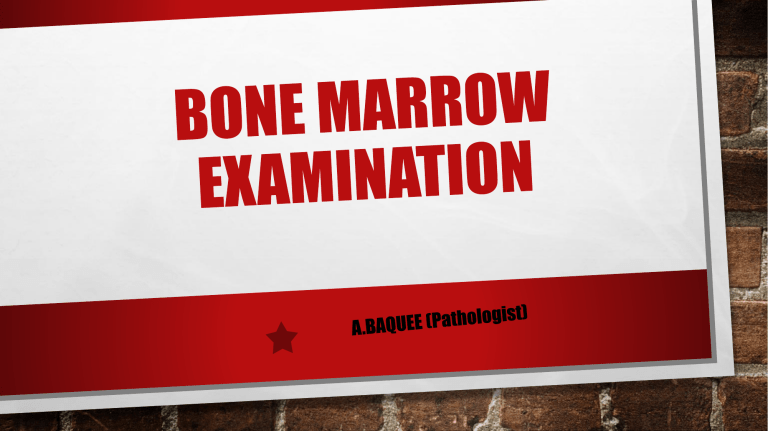 CLINICAL SIGNIFICANCE
Bone marrow examination help in detection of various diseases.
1.Aplastic anaemia
2.Megaloblastic
3.Sidroblastic anaemia
4.Acute type leukaemia
5.Chronic type of leukaemia
PERFORMING BONE MARROW BIOPSY
There are three methods of bone marrow biopsy.
1.Needle aspiration biopsy.
2.Microtrephin biopsy.
3.Surgical biopsy.
NEEDLES:Various types of needles are used in BONE MARROW BIOPSY
1.Needle aspiration biopsy
In this method salah or klema needles are used.
2.Microtrophine Biopsy
In this method Jasshidi-swain or Islam trephine needles are used.
3.Surgical bone marrow biopsy
This method is carried out under aseptic conditions in a operation theatre.
SITE OF BONE MARROW BIOPSY
1.Sternum
2.iliac crest
3.Upper end of tibia in children below 2 year of age.
Examination
Immediately after aspiration of bone marrow, smears are prepared from the marrow material.
Fix in methanol.
Stain with any ROMANOWASKY stains.
Differential cell count on bone marrow (Myelogram) is made.