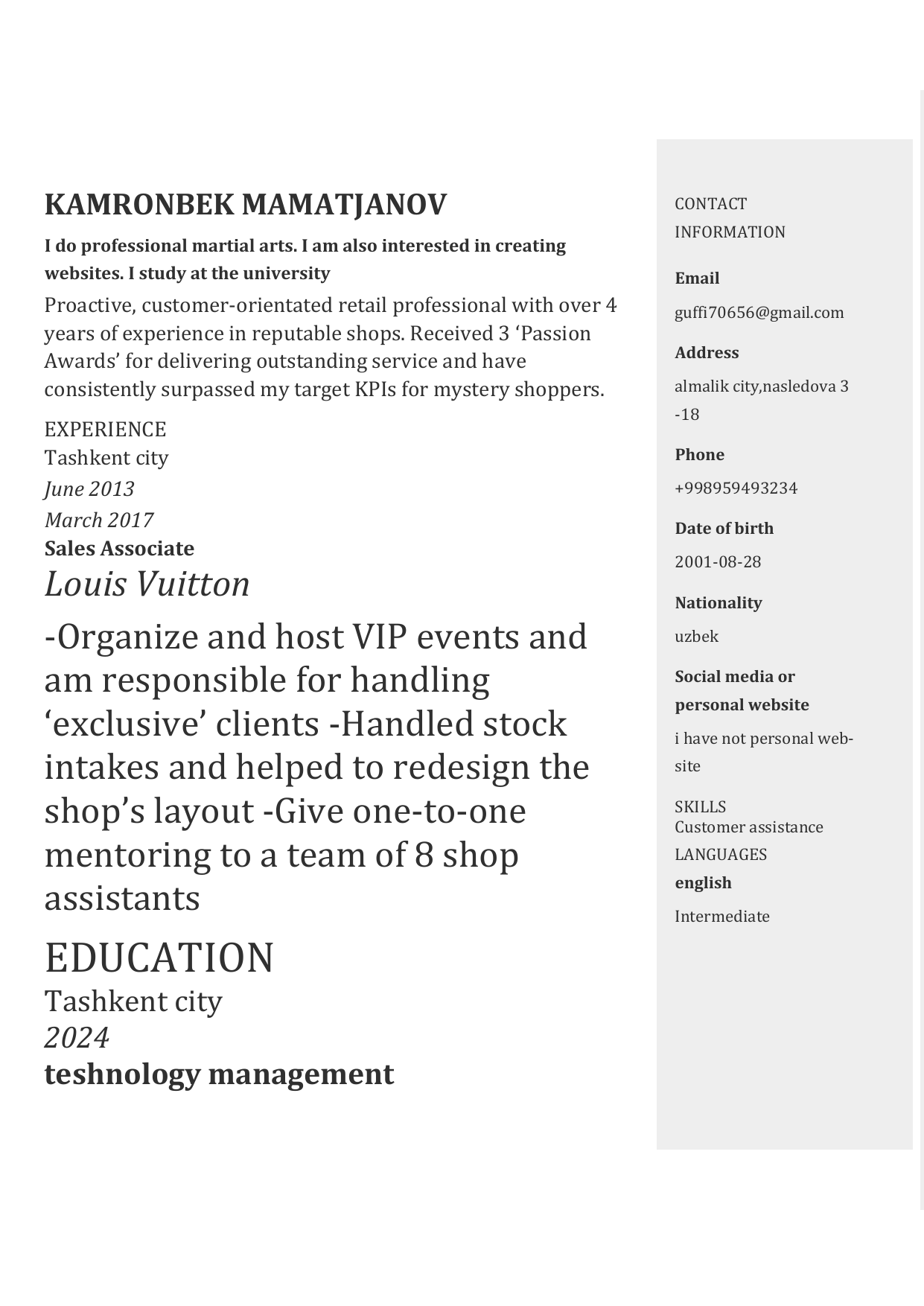 KAMRONBEK MAMATJANOV
CONTACT
I do professional martial arts. I am also interested in creating
websites. I study at the university
Email
INFORMATION
Proactive, customer-orientated retail professional with over 4
years of experience in reputable shops. Received 3 'Passion
Awards' for delivering outstanding service and have
consistently surpassed my target KPIs for mystery shoppers.
[email protected]
Address
almalik city,nasledova 3
-18
EXPERIENCE
Tashkent city
June 2013
March 2017
Sales Associate
Louis Vuitton
-Organize and host VIP events and
am responsible for handling
'exclusive' clients -Handled stock
intakes and helped to redesign the
shop's layout -Give one-to-one
mentoring to a team of 8 shop
assistants
EDUCATION
Tashkent city
2024
teshnology management
Phone
+998959493234
Date of birth
2001-08-28
Nationality
uzbek
Social media or
personal website
i have not personal website

SKILLS
Customer assistance
LANGUAGES
english
Intermediate
National univercity
I am currently studying at the university, but I have
already worked in the field of trade for more than 4
years.