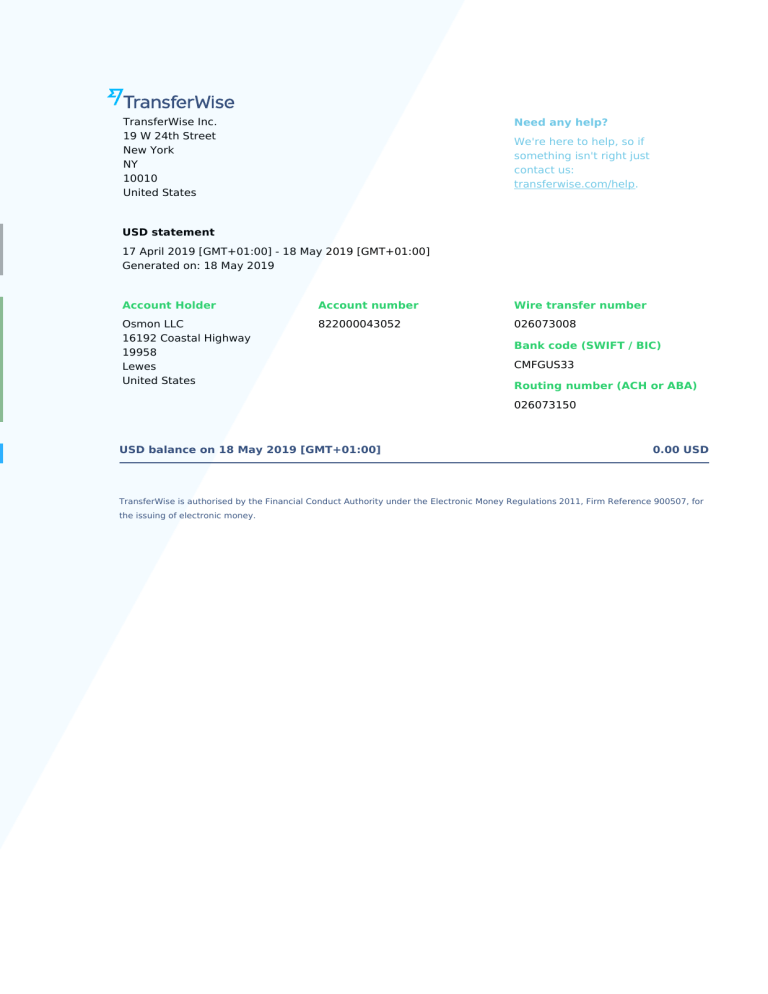 TransferWise Inc.
19 W 24th Street
New York
NY
10010
United States
Need any help?
We're here to help, so if
something isn't right just
contact us:
transferwise.com/help.
USD statement
17 April 2019 [GMT+01:00] - 18 May 2019 [GMT+01:00]
Generated on: 18 May 2019
Account Holder
Account number
Wire transfer number
Osmon LLC
16192 Coastal Highway
19958
Lewes
United States
822000043052
026073008
Bank code (SWIFT / BIC)
CMFGUS33
Routing number (ACH or ABA)
026073150
USD balance on 18 May 2019 [GMT+01:00]
0.00 USD
TransferWise is authorised by the Financial Conduct Authority under the Electronic Money Regulations 2011, Firm Reference 900507, for
the issuing of electronic money.