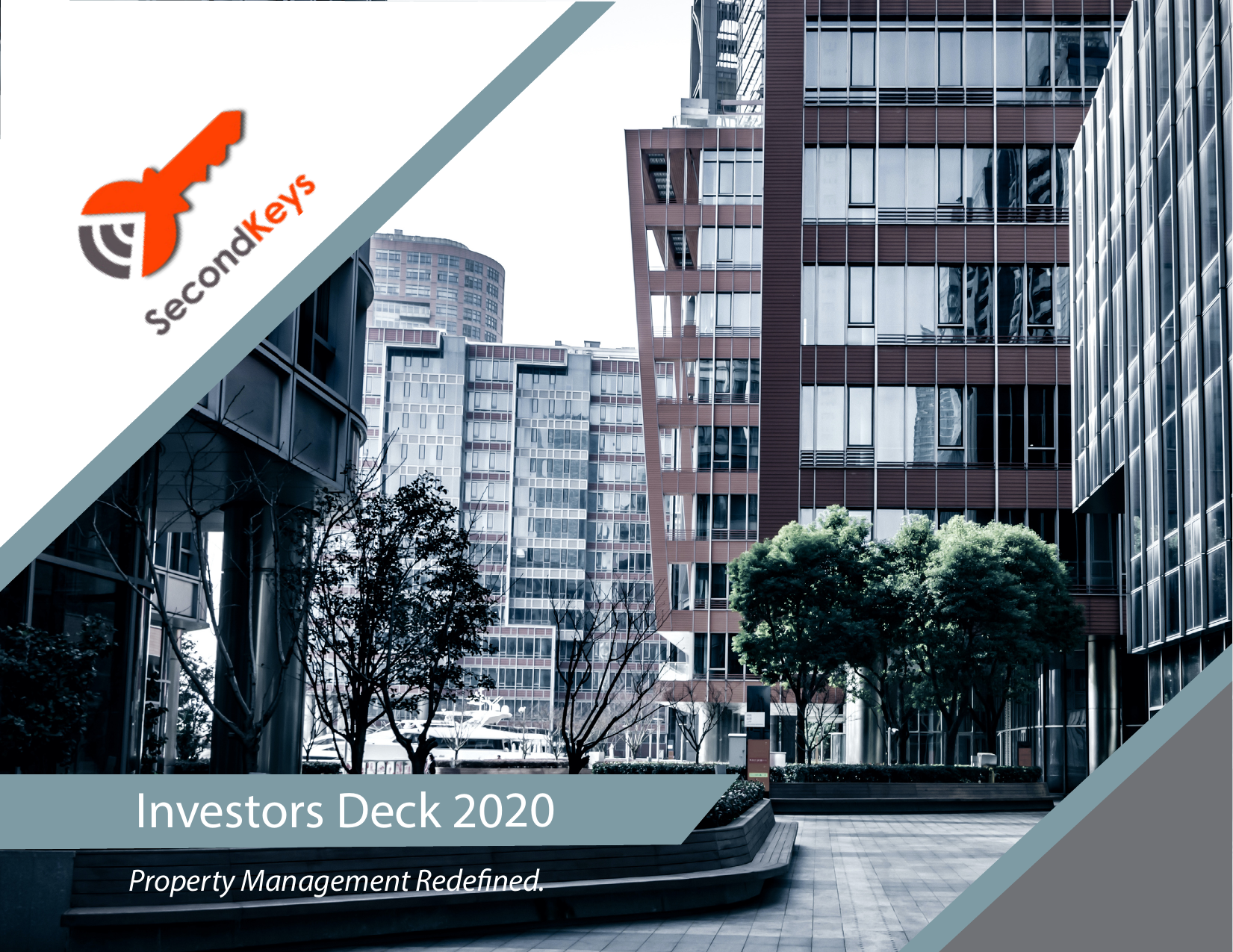 Investors Deck 2020
Property Management Redefined.
Think Bigger
Raised with an ethic of community involvement's importance, I've sought my own
way to give back and make a difference with the hope that public and private
interests could be aligned.
Private Real Estate
Investors
Public Economic
Development
•
•
28.1 Million Americans
•
1 in 8 American adults consider
themselves to be residential real
estate investors or own
residential investment property.
•
They earned at least $200K
annually in the last two years.
They have a net worth of more
than $1 million, excluding their
primary residence.
Economic
Development
Problems
Insufficient Communication
Economic Development is stressful and lack of communication surrounding
important issues often halts projects in their tracks.
Lost Revenue/Resources
When communication misfires it leads to lost revenue and resources across the
board -- not just the program itself.
Citizen/Tenant Turnover
When citizens or tenants feel unattended to, they move.
When employees feel overwhelmed or perform poorly, they
quit or get fired - slowing progress.
How big is the problem?
•
68% Turnover
$5 Billion
20% Growth
Turnover due to
mainenance
Nattional
Annual Loss
Renter Population
by 2030
68% bad customer
service leave rate**
• 38.8 million renters*
• 7-10% vacany rate
• Renter churn: $4,047
per unit**
• Currently 46.7M
apartmemt units and
homes in HOAs
How big is the problem?
Turnover
$2 Trillion
20% Growth
Turnover due to
mainenance/Affordability
Nattional
Annual Loss
Renter Population
by 2030
•
5-7% increase each
year of blighted
properties
• Renter churn: $4,047
per unit**
• Vacant property:
$1,472 per property
on a block
• Tax Loss/Maintenance
Exp/FIre and Police
Stats?
• Stats for affordable
housing decline and
flat wages?
Our Solution
Payments
Enable accurate rent control, expense
tracking, and more through an easy-to-use
interface powered by Elavon/US Bank.
Portfolio Management
Property, tenant and asset tracking that can
be done in bulk - allowing many more saved
admin hours.
Ticket Tracking
Detailed ticket tracking for an maintenance
or conplaints - plus, a robost outsource
contractor network, powered be
HomeAdvisor.
And More...
Manage Better
Perdicting the future
Using manufacturer data, our platform uses
appliance types to schedule out preventative repair,
saving up to $322 for each large appliance per unit.
By 2021, we'll be using IOT data to self-diagnose
appliance issues.
Work Better
Know your options
For properties without a maintenance staff, we
provide a contractor network powered by
HomeAdvisor. Property owners can submit a
work-order and get local contractors to bid on the
issue.
Great for getting your problem addressed at a
competitive price.
Thank You
Property Management Redefined.