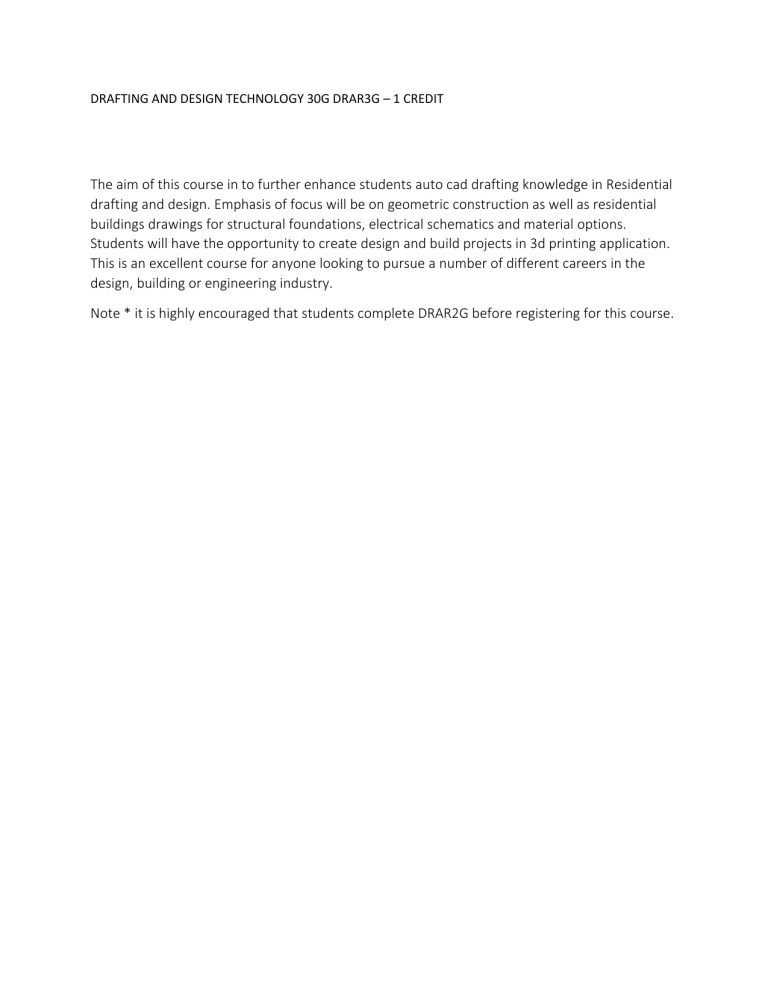 DRAFTING AND DESIGN TECHNOLOGY 30G DRAR3G – 1 CREDIT
The aim of this course in to further enhance students auto cad drafting knowledge in Residential
drafting and design. Emphasis of focus will be on geometric construction as well as residential
buildings drawings for structural foundations, electrical schematics and material options.
Students will have the opportunity to create design and build projects in 3d printing application.
This is an excellent course for anyone looking to pursue a number of different careers in the
design, building or engineering industry.
Note * it is highly encouraged that students complete DRAR2G before registering for this course.