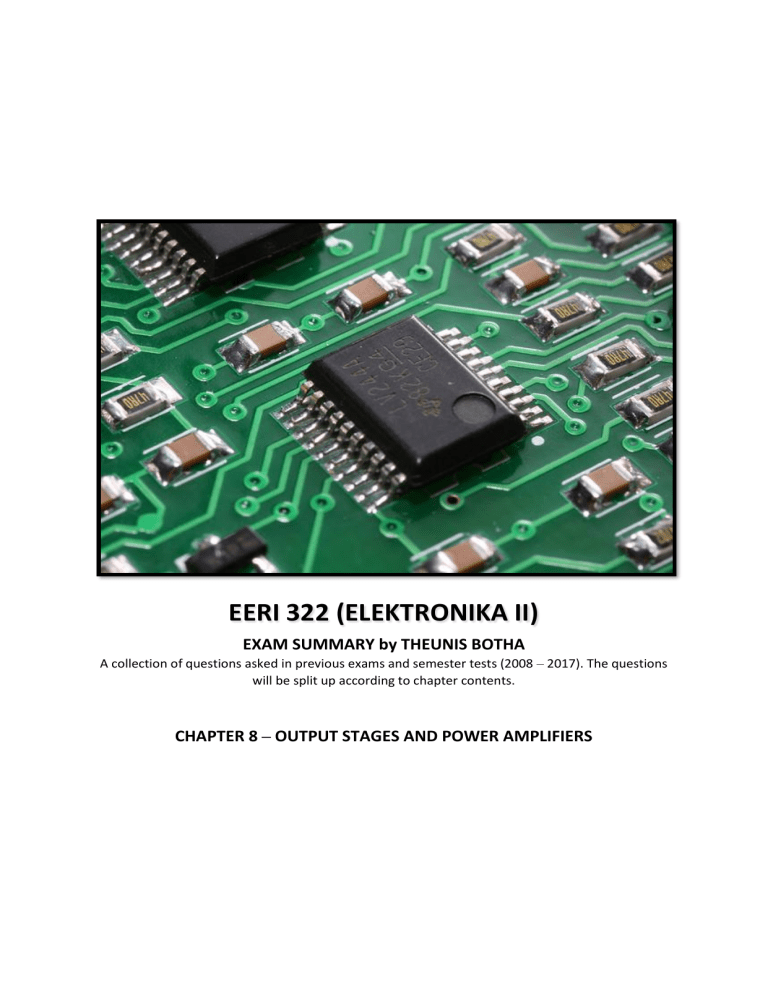 EERI 322 (ELEKTRONIKA II)
EXAM SUMMARY by THEUNIS BOTHA
A collection of questions asked in previous exams and semester tests (2008 – 2017). The questions
will be split up according to chapter contents.
CHAPTER 8 – OUTPUT STAGES AND POWER AMPLIFIERS
This was in 2010 exam. Can also ask this:
The following questions were from exams and no memos were found.
This question was asked in 2008, 2009, 2010, 2012.