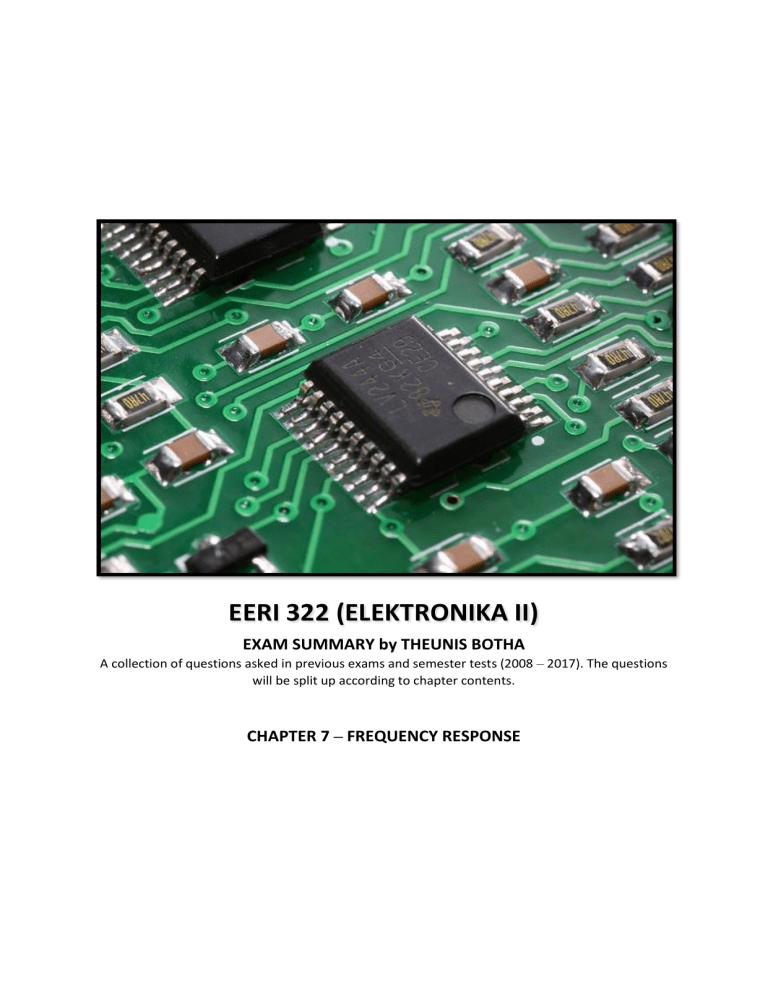 EERI 322 (ELEKTRONIKA II)
EXAM SUMMARY by THEUNIS BOTHA
A collection of questions asked in previous exams and semester tests (2008 – 2017). The questions
will be split up according to chapter contents.
CHAPTER 7 – FREQUENCY RESPONSE
Highpass Filter, because there is a capacitor before the load resistor. Lowpass will be
switched around.