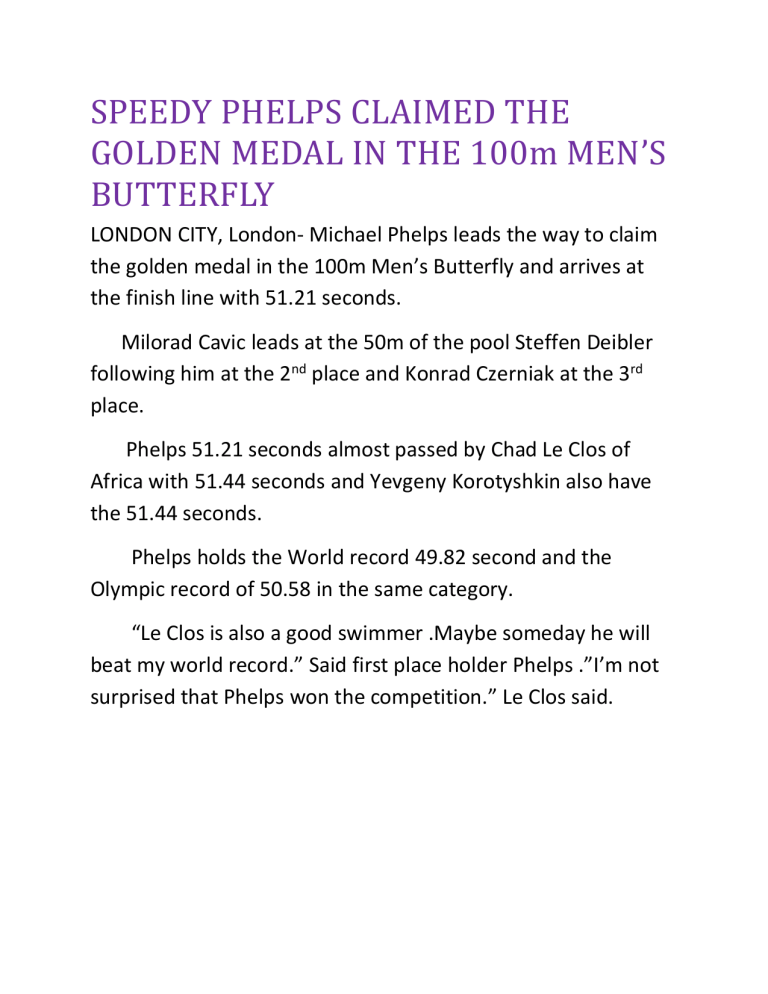 SPEEDY PHELPS CLAIMED THE
GOLDEN MEDAL IN THE 100m MEN'S
BUTTERFLY
LONDON CITY, London- Michael Phelps leads the way to claim
the golden medal in the 100m Men's Butterfly and arrives at
the finish line with 51.21 seconds.
Milorad Cavic leads at the 50m of the pool Steffen Deibler
following him at the 2nd place and Konrad Czerniak at the 3rd
place.
Phelps 51.21 seconds almost passed by Chad Le Clos of
Africa with 51.44 seconds and Yevgeny Korotyshkin also have
the 51.44 seconds.
Phelps holds the World record 49.82 second and the
Olympic record of 50.58 in the same category.
"Le Clos is also a good swimmer .Maybe someday he will
beat my world record." Said first place holder Phelps ."I'm not
surprised that Phelps won the competition." Le Clos said.