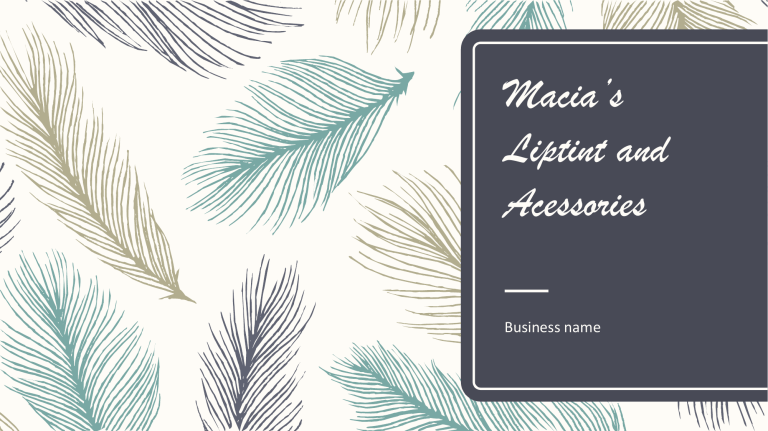 Macia's
Liptint and
Acessories
Business name
I. Business Concept
– Our revenues is taken from our allowance every month. We would sell our
product by online selling and mobile vendor selling. We would get our products
by retailing.
– Our products price varies from our target money.
– Our target money is 1,000 pesos, we will spend it all to buy our products.
– We would get our revenues from our allowance and when we gain our profit,
we would buy another set of products to be sold.
II. Company Description
Vision
–Our vision is to grow and improve
our business by continuing to serve
our customers and future
customers.
Mission
–Our mission is to provide good
quality products and to give
satisfaction for our customers and
brought confidence within them.
Product/Service Offering
 Liptint and accessories
Target Capital
One Thousand Pesos
Target Customer
 The target customers are those students at any school whose interested in our products
also those adults who are willing to buy.