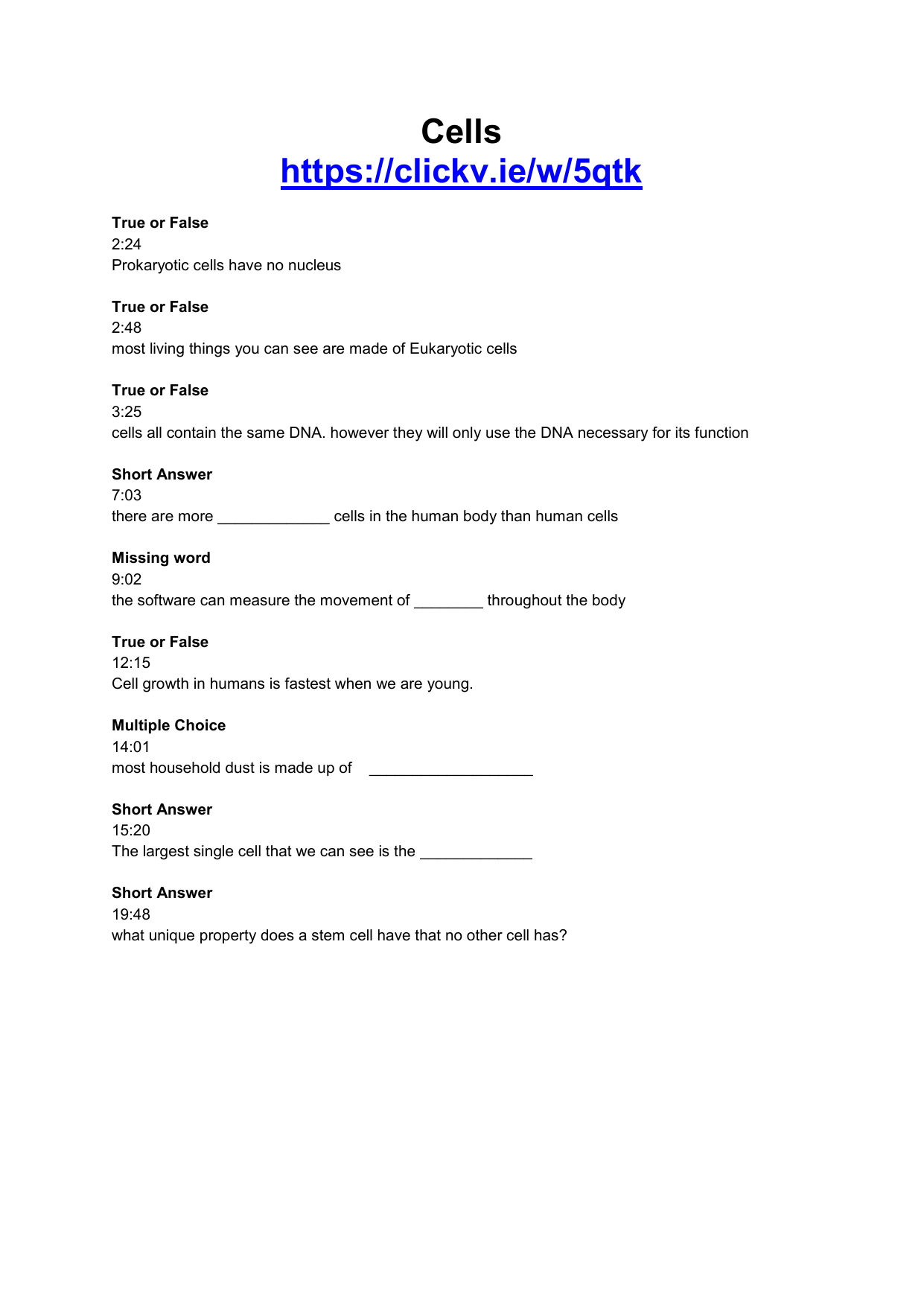 Cells
https://clickv.ie/w/5qtk
True or False
2:24
Prokaryotic cells have no nucleus
True or False
2:48
most living things you can see are made of Eukaryotic cells
True or False
3:25
cells all contain the same DNA. however they will only use the DNA necessary for its function
Short Answer
7:03
there are more _____________ cells in the human body than human cells
Missing word
9:02
the software can measure the movement of ________ throughout the body
True or False
12:15
Cell growth in humans is fastest when we are young.
Multiple Choice
14:01
most household dust is made up of
___________________
Short Answer
15:20
The largest single cell that we can see is the _____________
Short Answer
19:48
what unique property does a stem cell have that no other cell has?