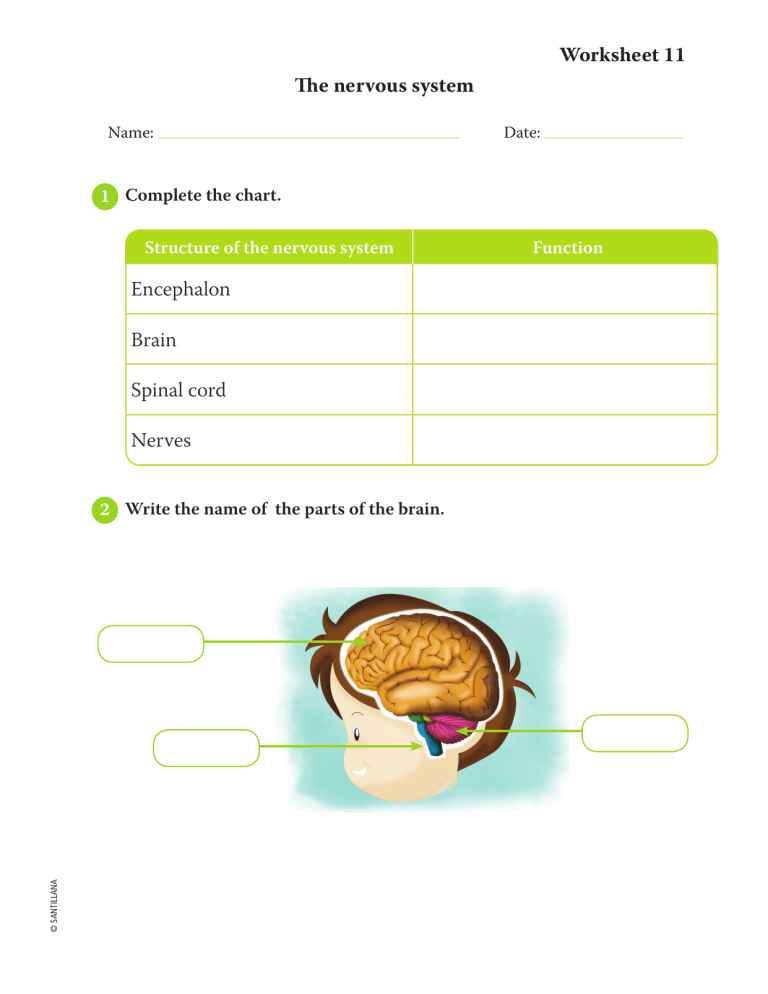 Worksheet 11
The nervous system
Name:
Date:
1 Complete the chart.
Structure of the nervous system
Encephalon
Brain
Spinal cord
Nerves
© SANTILLANA
2 Write the name of the parts of the brain.
Function
3 Circle the correct answer.
•• Nerve cord that runs
Medulla oblongata
Spinal cord
Neurons
Nerves
through the spinal
column.
•• Specialized nerve cells.
•• System responsible
Endocrine
Nervous
for interpreting the
information in everything
that happens around the
body.
4 Underline the actions that help preserve the nervous system's health.
•• Sleep between eight or nine hours daily.
•• Play video games for many hours.
•• Work and study without taking breaks.
•• Prevent head blows and spinal cord injuries.
© SANTILLANA
•• Avoid drugs, tobacco, and alcohol.