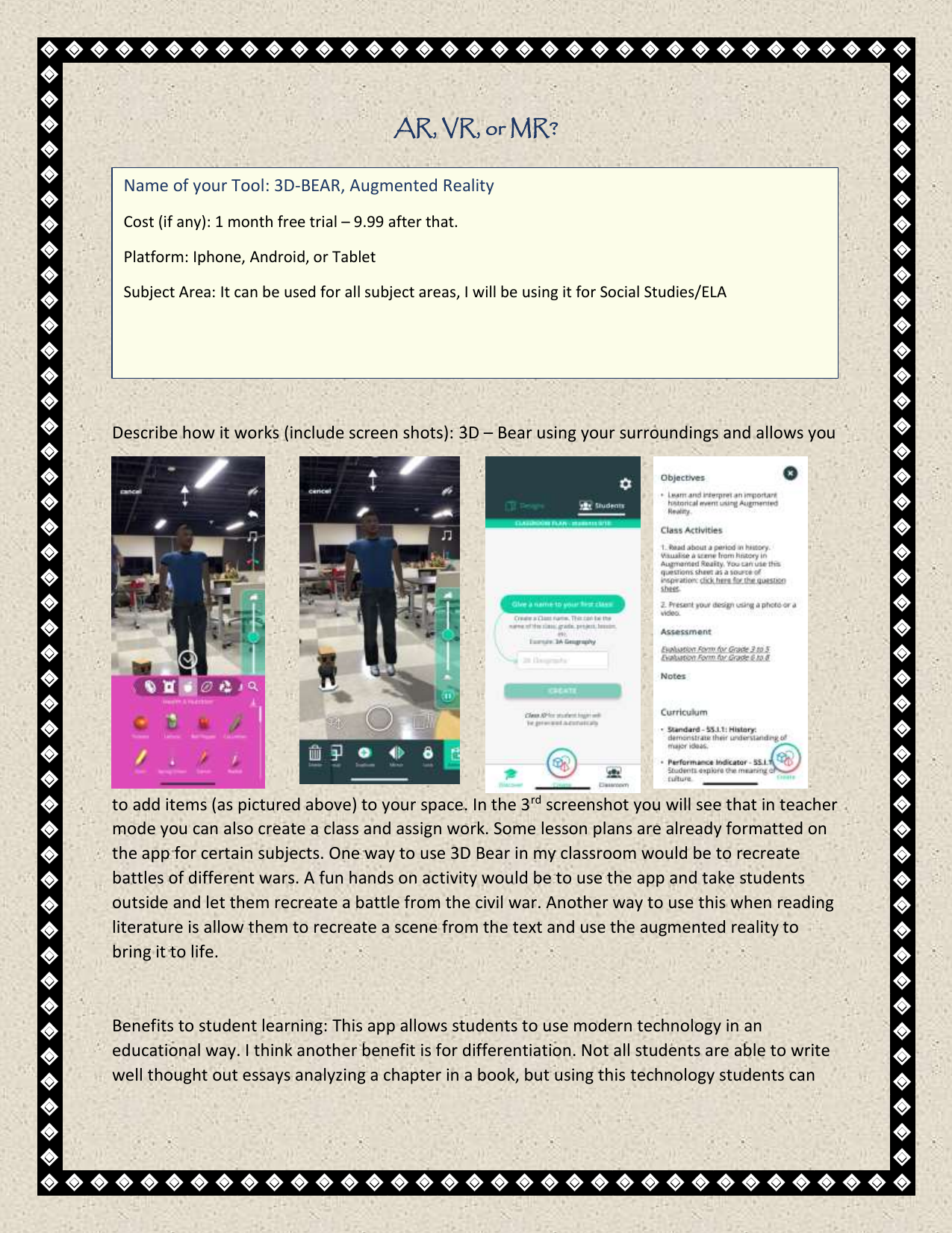 AR, VR, or MR?
Name of your Tool: 3D-BEAR, Augmented Reality
Cost (if any): 1 month free trial – 9.99 after that.
Platform: Iphone, Android, or Tablet
Subject Area: It can be used for all subject areas, I will be using it for Social Studies/ELA
Describe how it works (include screen shots): 3D – Bear using your surroundings and allows you
to add items (as pictured above) to your space. In the 3rd screenshot you will see that in teacher
mode you can also create a class and assign work. Some lesson plans are already formatted on
the app for certain subjects. One way to use 3D Bear in my classroom would be to recreate
battles of different wars. A fun hands on activity would be to use the app and take students
outside and let them recreate a battle from the civil war. Another way to use this when reading
literature is allow them to recreate a scene from the text and use the augmented reality to
bring it to life.
Benefits to student learning: This app allows students to use modern technology in an
educational way. I think another benefit is for differentiation. Not all students are able to write
well thought out essays analyzing a chapter in a book, but using this technology students can
use this to put their thoughts into action and create scenes. It also helps students who are not
very artistic still use a creative outlet.