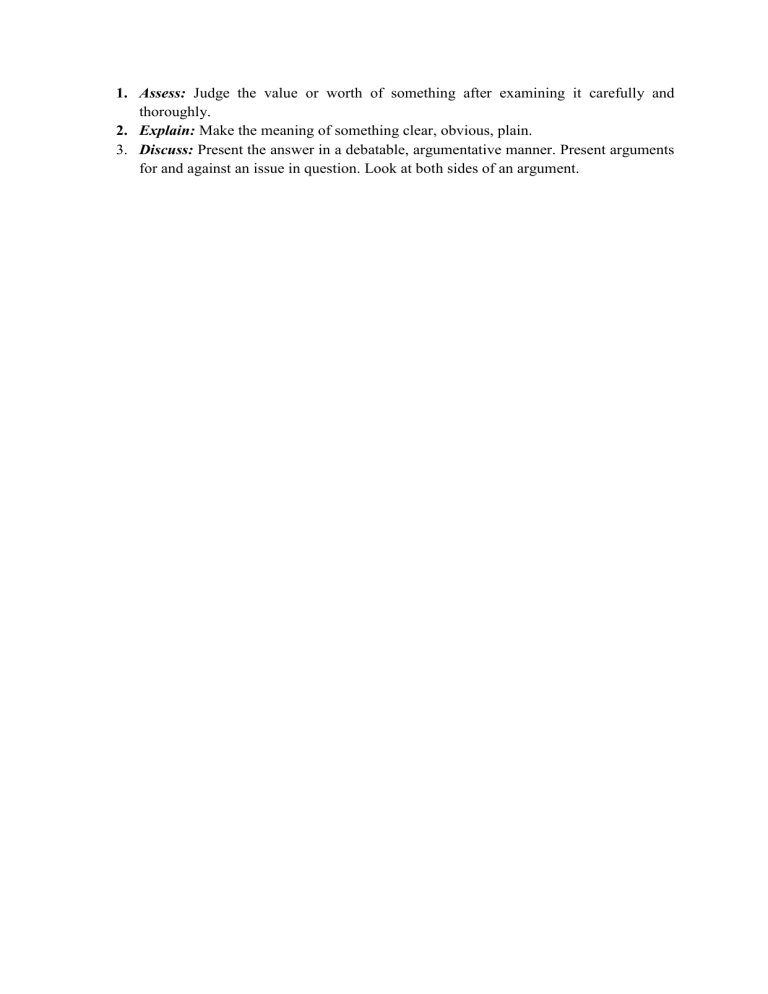 1. Assess: Judge the value or worth of something after examining it carefully and
thoroughly.
2. Explain: Make the meaning of something clear, obvious, plain.
3. Discuss: Present the answer in a debatable, argumentative manner. Present arguments
for and against an issue in question. Look at both sides of an argument.