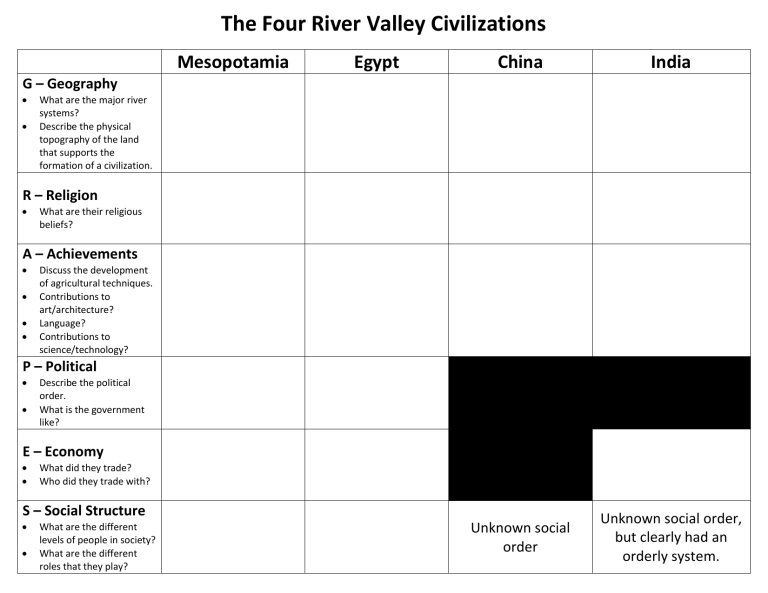 The Four River Valley Civilizations
Mesopotamia
Egypt
China
India
Unknown social
order
Unknown social order,
but clearly had an
orderly system.
G – Geography


What are the major river
systems?
Describe the physical
topography of the land
that supports the
formation of a civilization.
R – Religion

What are their religious
beliefs?
A – Achievements




Discuss the development
of agricultural techniques.
Contributions to
art/architecture?
Language?
Contributions to
science/technology?
P – Political


Describe the political
order.
What is the government
like?
E – Economy


What did they trade?
Who did they trade with?
S – Social Structure


What are the different
levels of people in society?
What are the different
roles that they play?